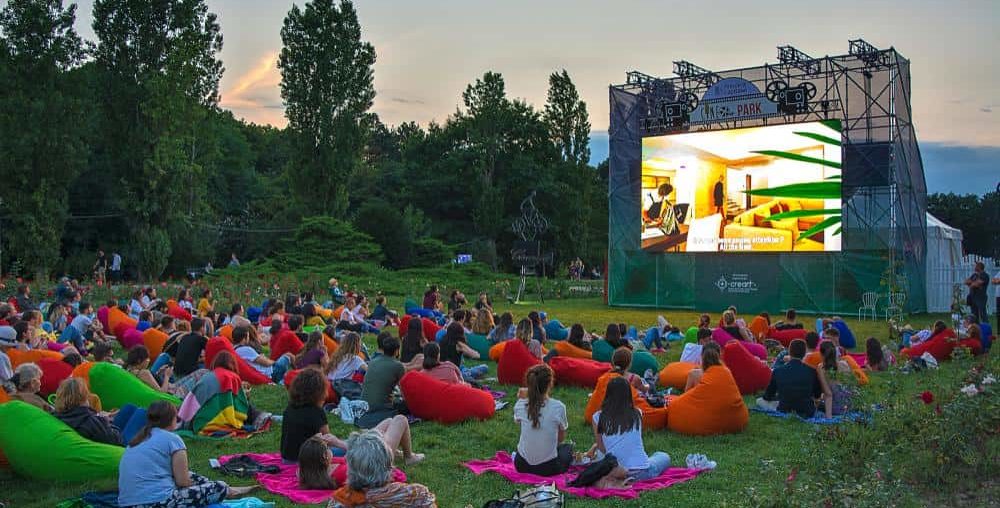 Beavers Outdoor Cinema
Beavers Outdoor Cinema is back this September with Sonic the Hedgehog, The Lion King, and Dolittle.
Beavers Outdoor Cinema is BACK this September! This year, the Heston & Cranford LAG have chosen an animal theme for each of our films, which will be shown at The Hub's basketball court on Beavers Lane. Join us for a menagerie of magic, with Sonic the Hedgehog (2020), The Lion King (2019), and Dolittle (2020).
Make sure to book your space – and remember, on the door costs more! So make sure you book in advance to ensure you get a seat!
The films to look forward to…
Sonic the Hedgehog (2020)
Based on the global blockbuster videogame franchise from Sega, SONIC THE HEDGEHOG tells the story of the world's speediest hedgehog as he embraces his new home on Earth. In this live-action adventure comedy, Sonic and his new best friend Tom (James Marsden) team up to defend the planet from the evil genius Dr. Robotnik (Jim Carrey) and his plans for world domination. The family-friendly film also stars Tika Sumpter and Ben Schwartz as the voice of Sonic.
The Lion King (2019)
The lion cub Simba is the pride and joy of his parents King Mufasa and Queen Sarabi. Mufasa prepares Simba to be the next king of the jungle. However, the naive Simba believes in his envious uncle Scar that wants to kill Mufasa and Simba to become the next king. He lures Simba and his friend Nala to go to a forbidden place and they are attacked by hyenas but they are rescued by Mufasa. Then Scar plots another scheme to kill Mufasa and Simba but the cub escapes alive and leaves the kingdom believing he was responsible for the death of his father. Now Scar becomes the king supported by the evil hyenas while Simba grows in a distant land. Sometime later, Nala meets Simba and tells that the kingdom has become a creepy wasteland. What will Simba do?
Dolittle (2020)
After his wife's death, Dr. John Dolittle (Robert Downey, Jr.) decided to hide from the world with his beloved animals. But he has to take a journey to a mysterious island to find a healing tree, which is the only medicine that can help the dying Queen Victoria (Jessie Buckley) in Buckingham Palace.
Event Dates
| | | |
| --- | --- | --- |
| Sonic the Hedgehog (2020) | Wednesday 8 September | 8pm |
| The Lion King (2019) | Tuesday 14 September | 8pm |
| Dolittle (2020) | Thursday 23 September | 7.30pm |
TICKET PRICES
Children under 5 go free
Online early bird prices per film:

£2.00 for an adult
£4.50 family ticket (2 adults + 2 children, with additional children 50p per child)

On the door is more

£2.50 for an adult
£5.50 family ticket (2 adults + 2 children, with additional children at 50p per child)