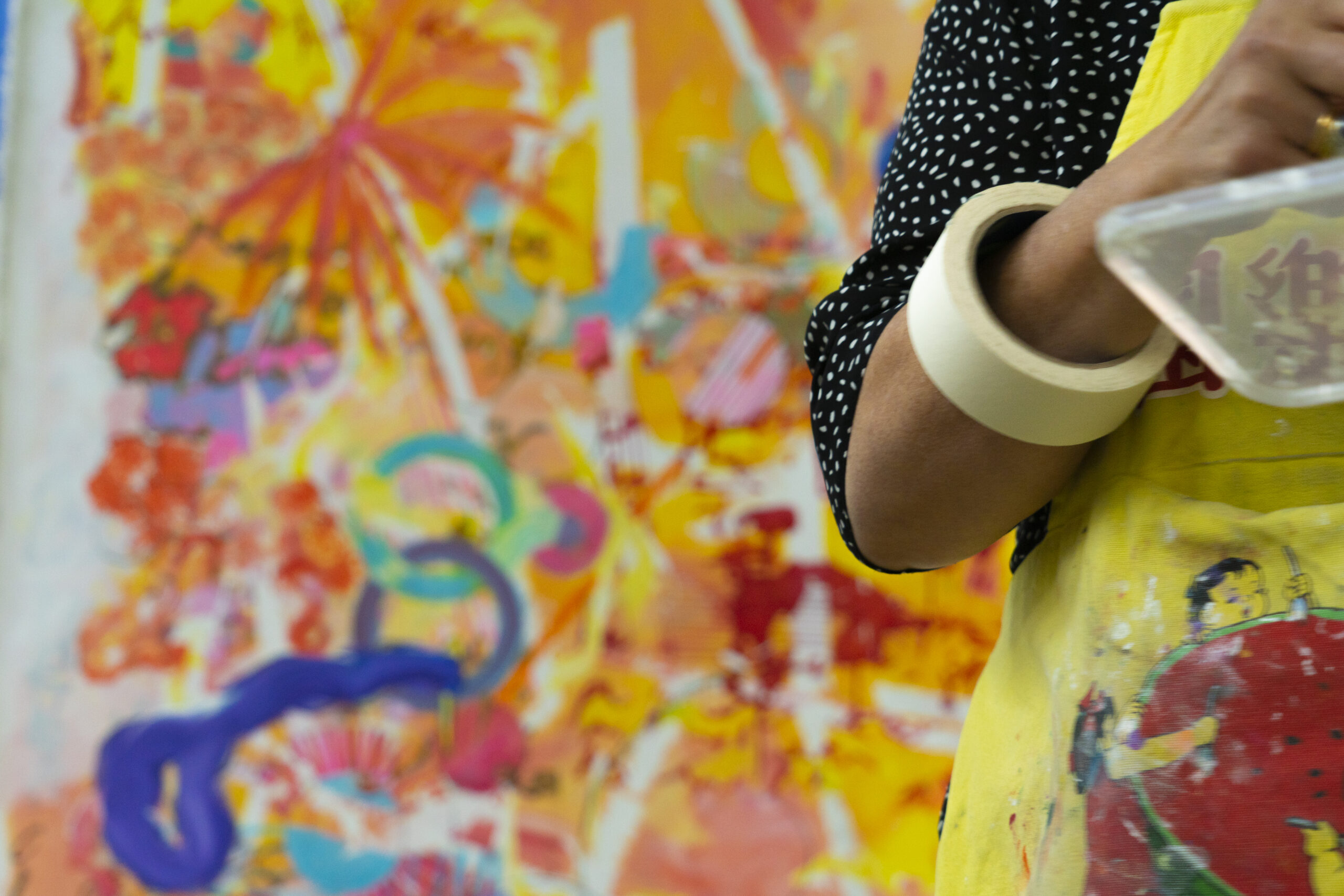 Brentford Art Trail: Call-out to Artists
Read this to apply to take part in the Brentford Art Trail at one of our six locations
Author: Robin Vaughan-Williams
The Brentford Art Trail is an artist-led celebration of Brentford's creativity and hidden spaces taking place 3–5 September 2021.
At just under a mile long, running from the Water and Steam Museum down to Johnson's Island, it takes in cultural sites like the Musical Museum and Watermans, as well as artist studios (e.g. The Loft) and temporary exhibition spaces around the Duke of London and at Watermans Park.
If you're an artist living, working, or studying in the borough of Hounslow, whether you have a studio on the Trail or are looking for exhibition space, we'd love to hear from you.
The main sites on the Trail (Google Maps): https://goo.gl/maps/3ygYWkpTvv3eioM97
How to take part
You can take part either:
by opening up your studio, if you have a studio located on the Trail;
Your studio is on the Trail if it is at one of these locations: Water & Steam Museum–Musical Museum–Watermans–Watermans Park–Catherine Wheel Road–Johnsons Island.
by exhibiting your work at one of our temporary spaces.
We have a confirmed exhibition space at Watermans Park (next door to Watermans), which has a mixture of wall and table spaces (approximately 2–3m across), and are in discussion about other locations, some potentially outdoors. You are welcome to identify additional spaces yourself, perhaps by approaching a local business.
The core exhibition hours for the Art Trail are 11am to 5pm on Saturday 4 and Sunday 5 September, and you will need to be able to attend your space (or arrange cover) during these hours.  We will also have an opening event on the Friday evening.
How to Apply
Fill in our application form https://forms.gle/wM679B2KfdVHpffj9.
You will need to provide some information about your practice for the website and brochure, an image, and web links/social media handles.
When your participation is confirmed, we'll then request payment of your entry fee.
The early-bird price for taking part is £25 for applications received before midnight on 18 July 2021. After this the fee is £50 for applications received by 1 August, after which date no applications will be accepted.
This is a flat fee for both artists exhibiting in their own studios and in provided space. It covers any space provided, and contributes towards the marketing costs of the Art Trail, which include:
a website with a route-map and details of participating artists
social media
distribution of 10,000 promotional postcards
on-street signage
professional branding (still in development!)
engaging both local residents and art-going audiences from across London.
Participation is subsidised this year by a budget from Creative Enterprise West, and we aim to supplement this with sponsorship income.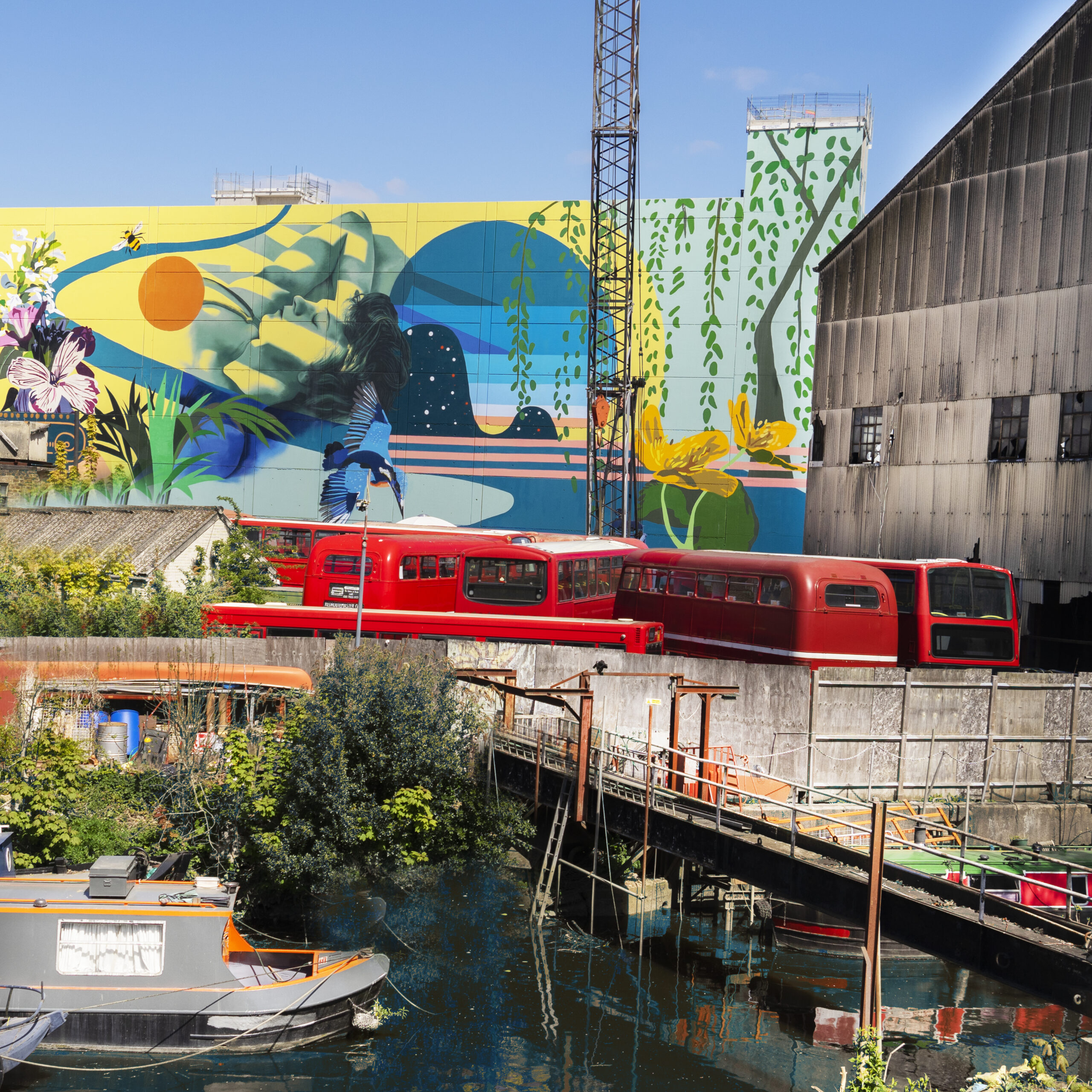 Who is organising the Brentford Art Trail?
BAT was initiated by artist Mr Mr Pearce and Robin Vaughan-Williams, Creative Network Co-ordinator at Creative People and Places Hounslow. It is being run by a steering group which includes representatives from each of the sites on the Trail, with participation from Hounslow Council and funding from Creative Enterprise West. Finances are being handled by Watermans.
The steering group is looking for volunteers to help deliver various elements of the event (e.g. social media, leaflet distribution, PR etc.), and to act as stewards over the BAT weekend. If you'd like to help out, get in touch with robin@watermans.org.uk.
Any questions?
We're sure you have plenty, so we've arranged two Q&A sessions for artists interested in taking part:
Thu 1 July, 3–4pm on Zoom.
Wed 7 July, 3–4pm at Watermans Park, TW8 0AR.
Contact Robin at the email address above if you'd like to join in.
Further Details
General
Artists will be responsible for providing their own public liability insurance.
Payment will be non-refundable, except in the case of BAT being cancelled.
Brentford Art Trail will be a Covid-safe event. In the event that social distancing is reinstated, we will take appropriate measures to limit capacity, reschedule, or move online.
Temporary exhibition spaces
You will need to be available for setting up on Friday 3rd September and for packing up between 5 and 7pm on Sunday 5th
Temporary exhibition spaces will be locked overnight, but work left unattended or overnight is done so at the owner's own risk.
We will start allocating exhibition spaces as applications are received, so the sooner you apply the better.
Upon acceptance and assignment of display space, artists will be informed of what fixings they'll need to mount their artwork.
Thanks to Gwen Shabka for supplying the photographs on this page.