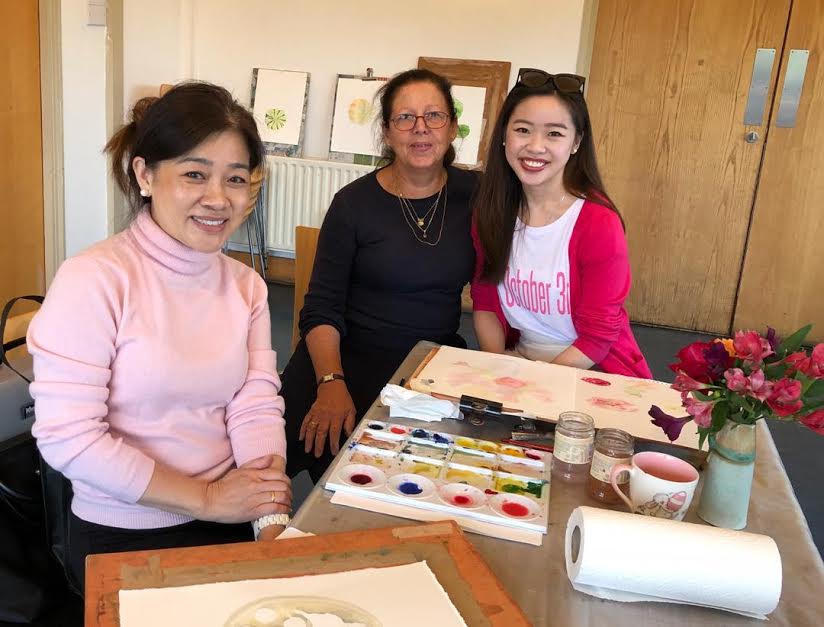 London Art School with Sue Cooper
Running Time: For prices and dates visit www.artschoollondon.com or email: suecooper@artschoollondon.com

Please note: this is a hire so all bookings must be made through Sue Cooper at suecooper@artschoollondon.com
London Art School website: www.artschoollondon.com
The aim of the London Art School is to encourage and support each student in order for them to discover:
​"In every human being there is an artist, and whatever his activity, he has an equal chance with any to express the result of his growth and his contact with life……………" Robert Henri, The Art Spirit
​​Whether you are an absolute beginner, a foundation student looking to build a portfolio for university or a practicing artist looking to widen your skills and get to know and work with other artists, at London Art School we have the tutors, classes and facilities for you.
We are located in Brentford down the road from Kew Bridge Station, at the Watermans Art Centre overlooking the river Thames.
​In 2018 London Art School continues the time-honoured tradition of working artists demonstrating and passing on their skills to the artists of tomorrow.
Discover the artist inside you.  All materials will be provided and no previous painting or drawing experience is required.
Learn how to use the beautiful transparent medium of watercolour.  Initial studies will be drawn from natural forms and organic subjects.
Still life, Studio & Landscape Techniques, Landscapes and Buildings
Develop confidence and the ability to be creative by improving your observational skills and exploring ways of interpreting ideas
Help with preparing your portfolio from an OCR Moderator & Examiner and ex-teacher.
We look forward to welcoming you soon!
Parent & Baby Cinema
The Lion King (PG) – Parent and Baby
21 Aug
Director Jon Favreau's all-new "The Lion King" journeys to the African savanna where a future king is born. Simba idolises […]
Parent & Baby Cinema
Horrible Histories The Movie: The Rotten Romans (PG) – Parent and Baby
07 Aug
Horrible Histories: The Movie – Rotten Romans will transport audiences back to Roman Britain and embrace the timeless, irreverent humour […]
Family Cinema
The Lion King (PG) – Summer Family Cinema
16 Aug - 29 Aug
Director Jon Favreau's all-new "The Lion King" journeys to the African savanna where a future king is born. Simba idolises […]