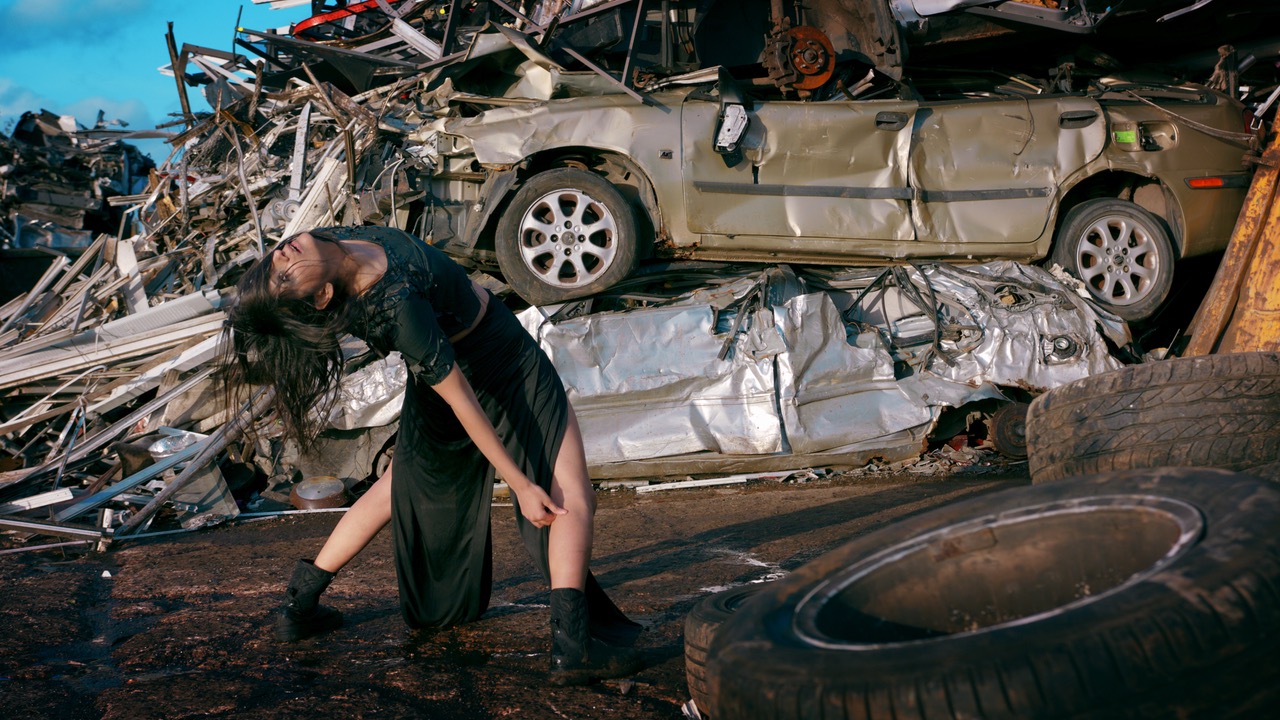 And Breathe…
A short film co-commissioned by Watermans & Akademi, the renowned South Asian dance company, as part of their Climate Change Screen Dance Commission to create a new dance film based on issues around climate change and using South Asian Dance as a medium
Director: Sima Gonsai (Movement Dir: Karen Wood; Choreographed and Performed by Kesha Raithatha)
To celebrate World Earth Day on Saturday 22 April you can WATCH THE FULL FILM HERE
And Breathe… is a climate change dance film inspired by the newly introduced "Clean Air Zone' in Birmingham and the negative reactions it generated as people challenged having to make changes to their habits and lifestyles. This film is choreographed and performed by the award-winning Kesha Raithatha.  Kesha combines contemporary and Kathak movement to embody the conflicts of over-consumption versus preservation….and, ultimately, if we meet that challenge how there is hope for the future.
The film and dance choreography explore the effect of carbon emissions and their apocalyptic impact on humanity and the earth. For the sake of future generations, And Breathe…challenges us to go back to basics, to pass on and use intergenerational skills that help to prevent climate change through lower consumption and replacement practices to put back what we take out.
Lead Artist – Director – Sima Gonsai – www.simagonsaifilms.com
Sima Gonsai is a screen dance director, programmer and educator. Sima's work explores innovative ways of storytelling and she has developed a specialism in choreographing dance in the edit, combining narrative and movement styles of storytelling. Her award-winning work includes a trilogy of films that placed disabilities on an international platform and a series of dance films that have been screened at BAFTA film festivals, on broadcast television and reached up to 1.5 million audiences worldwide.
Collaborating Team
Lead Dancer & Choreographer – Kesha Raithatha – www.kesha.dance/contact
Kesha Raithatha is a dancer and choreographer who embodies Kathak and Contemporary movement. She creates work that is rich in detail and experimentally reconsiders contemporary South Asian dance. Her curiosity and exposure to a wide range of movement training informs and invigorates her dance-making vocabulary. Kesha trains and freelances between India and the UK and is one of the Associate Directors for Aakash Odedra Company.
Co-Director – Karen Wood
Karen is Director of Birmingham Dance Network, producer, dance film artist, researcher and educator.
Daniel Alexandra – – www.danielalexanderfilms.com
Daniel Alexander is an award-winning cinematographer, grader and BAFTA Crew member.