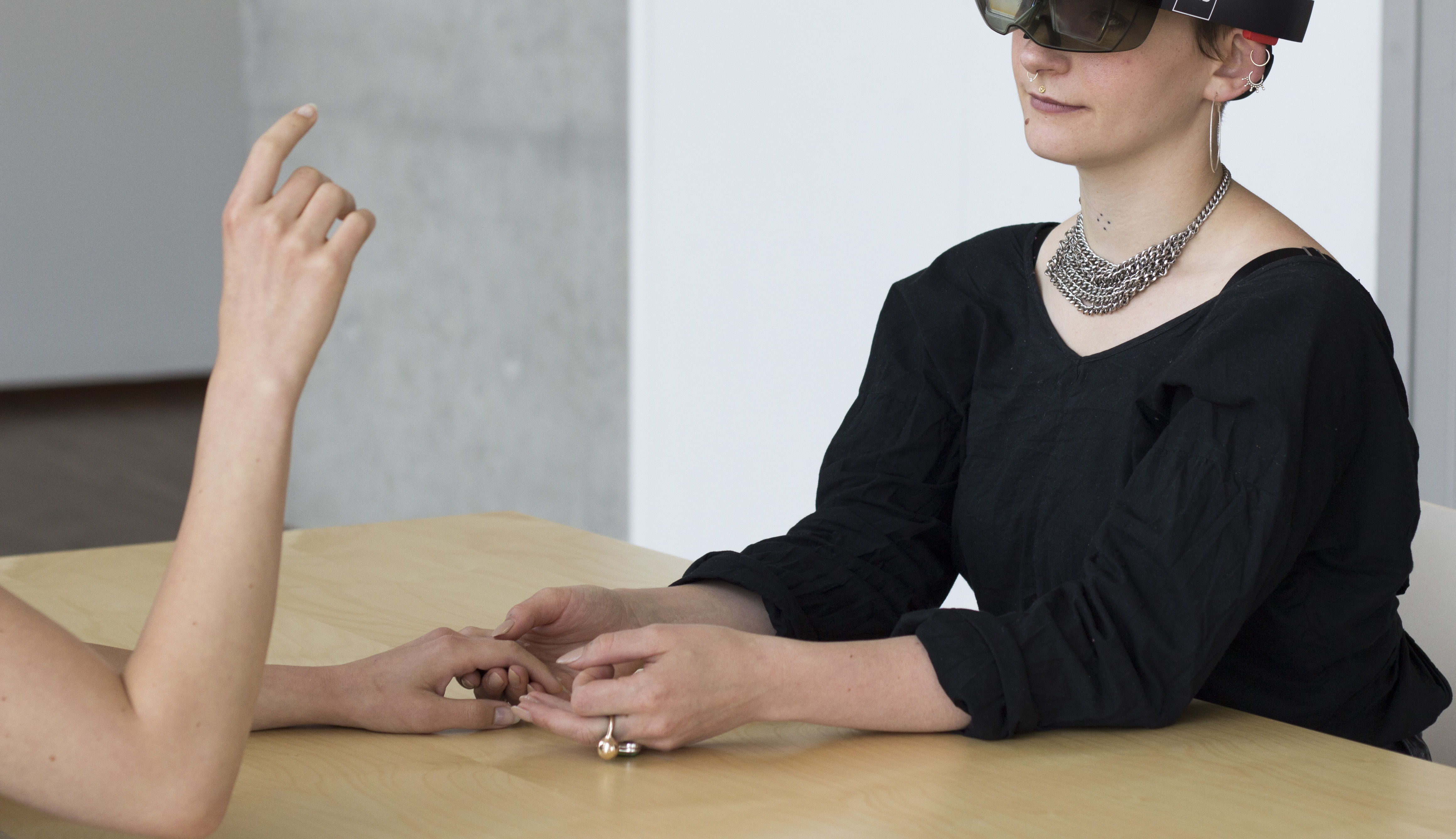 Artist(s): Jane Gauntlett
Running Time: Saturday 10 and Sunday 11 Nov, 2018 11am-6pm. Studio 2.
Price: FREE

An early sharing of TrueLove prototype (R&D); an interactive experience which explores the impact of future technology on intimacy and human relationships. Sign up to take part on the day!
An R&D project supported by Unlimited, celebrating the work of disabled artists, with funding from Arts Council England.
Photo Credit:  Jane Gauntett, TrueLove. Photo by Hanne Bonte/ iDrops
Part of the Digital Weekender 2018
Take Part
Hounslow Community Brass Band
24 Sep
Are you fumbling with your French horn? Terrified of your tuba? Feeling useless at your euphonium? Or craving to learn […]
Take Part
Hounslow Community Choir
26 Sep
THIS EVENT TAKES PLACE AT HOUNSLOW MUSIC SERVICE Is singing a talent you think you could share with enthusiastic people […]
New Media Arts
Rivers of The World
22 Sep - 02 Oct
An exceptional exhibition of river-inspired artwork created by children and young people around the world working in collaboration with professional […]