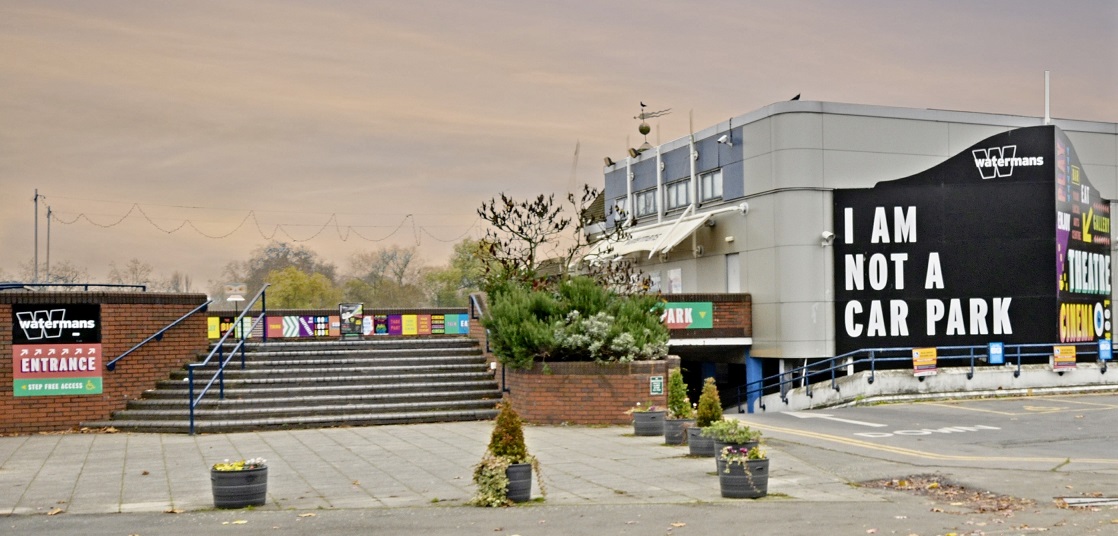 7 Days in the Life of a Reopening Arts Centre
A reflection on how it's been to reopen West London's arts centre, 7 days in.
Wednesday, 12 August 2020
Well, what a first week back!  It's been a roller-coaster of a 7 days, but an amazing start to what feels like our new combination of live and online events to take Watermans into the future. We've listened to audiences and innovated, consulted (literally!) hundreds of pages of guidelines while creating an audience experience that is still enjoyable and entertaining. However different, we are definitely back. Read on to find out what we've been up to…!
On Monday evening, it was, by now, our regular online film club No Ticket Required. This week, we had Asif Kapadia, the director of films like Amy and Senna, but also The Warrior. This has been our first regular online project and it has attracted great local engagement and discussion – and guest speakers have kept the events really fresh. Asif Kapadia was quite a coup, being an Oscar-winning director, so this was an excellent night with great discussion.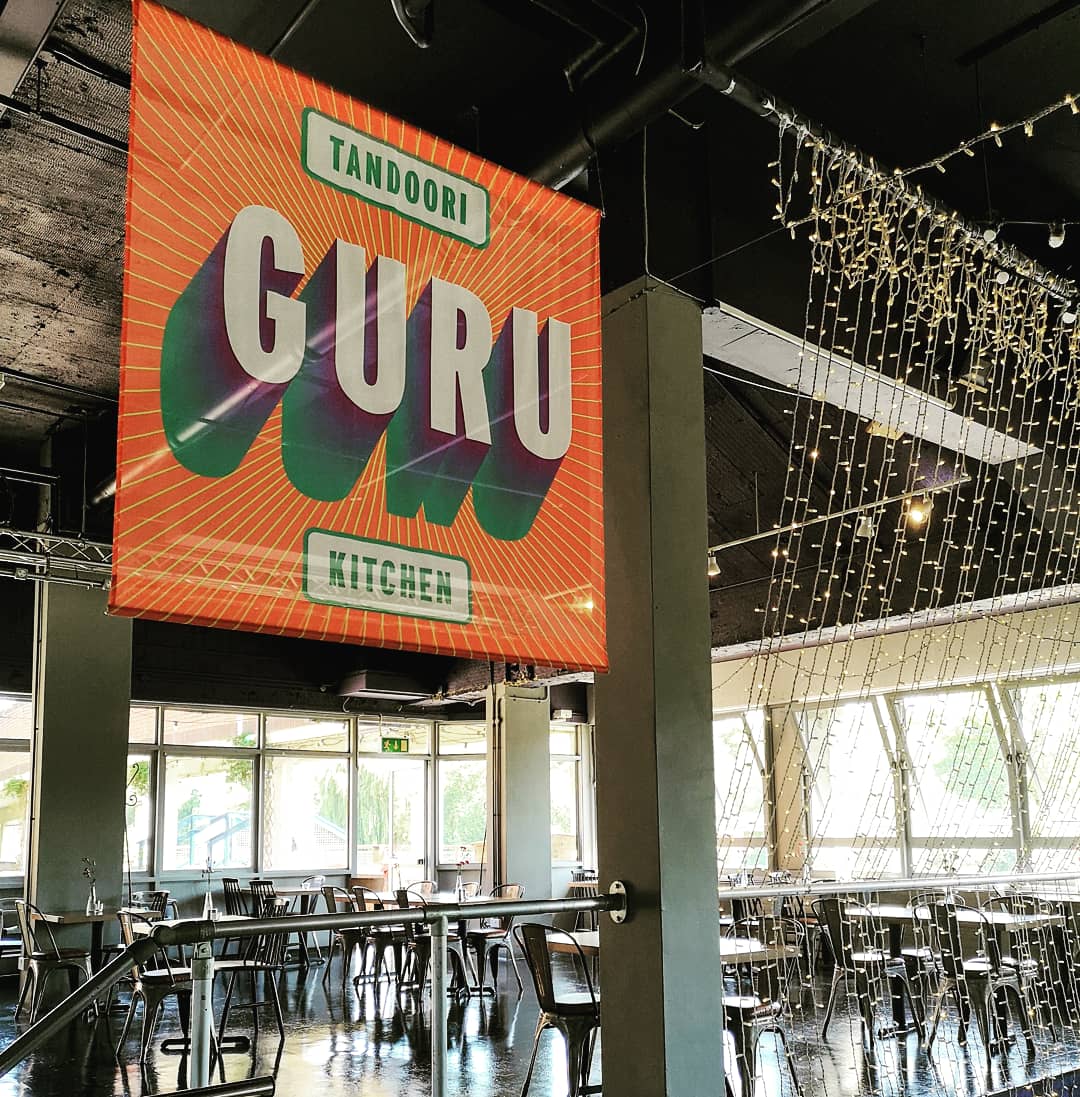 On Wednesday, we reopened the Cinema and Gallery, along with the bar and restaurant and it's been going really well. The exhibition looks great and there's a new project on the Online Gallery which I can definitely recommend. The Cinema is getting close to the (rather small) number of people we can actually allow in for socially distanced screenings. And I was so pleased to see this text from someone who had been in to the Cinema and felt we were doing OK – let's hope most people are feeling like this and please do let us know your experience!
A massive big thumbs-up to @WatermansArts and #GuruIndianRestaurant for how they have re-opened in these challenging times. They are super COVID-19 aware so you feel as safe as possible. Fantastic welcome from the staff. Fab curry from Guru & #Summerland is a delight! Thank you!
It was also just lovely to see so many of our regular audience back on the first evening, which included a round of applause for our new Covid-secure film… featuring none other than our wonderful customer relations team. Come and see them on the big screen if you haven't already!
Thursday then saw the first of our livestream music events with a DJ and a live band, which is quite an undertaking starting from scratch. We've started these to try and reach our local Black communities who have been some of the hardest hit by COVID. The music nights in Friday Night Live were the part of the programme that generally attracted this audience the most, so we're hoping we can translate that type of event for an online audience as well. We had a few issues with sound on the livestream but we think that's sorted now for the next one and we never expected a problem-free pilot! The audience comments on the chat were super-appreciative anyway and I particularly loved the person who said they had been dancing with their dog all evening!
Last but not least, on Saturday, we started a series of socially distanced Summer Gigs at Bell Square, outdoor arts venue in Hounslow town centre. Those of us working on this all slightly roasted in 36 degrees but it all went well and again the audience really loved it!
Then continuing quietly in the background is a really quite major online programme for Disabled children and young people – with music sessions, arts and crafts workshops, and children's theatre performances. And a CPP Hounslow team who are still tirelessly working with local communities across the whole of Hounslow borough. (Well they probably are a bit tired, actually…)
The real theme this week, for me, though, is just how much our local communities have shown their appreciation that we have reopened, and what a difference being able to come to a film or an outdoor event makes. And for those who don't feel confident going out yet, how much they have said they appreciate the online events. For some, we've been able to keep some kind of programme going through lockdown, but it's been small numbers. This week has allowed us to make a real difference for many more people in many more ways which is just brilliant.
It won't come as a shock to anyone that behind this are an incredibly hard-working team. From those on the front line finding their way through running the venue in a completely different way, to programmers and technicians beavering away behind the scenes to develop a programme that can work across multiple platforms and attract a wide-ranging audience.  So here I say: thank you and… hopefully next week will feel a little calmer!