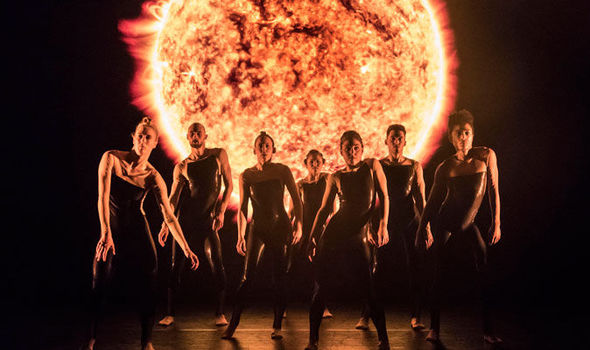 Performance Round-up
A dip into the best performance out there this week
Last week was the 50th Anniversary of Earth Day and spending some time with Singing with Nightingales is a must to mark it. It's a mesmerising live music event from The Nest Collective, led by Mercury-nominated artist Sam Lee and marks this anniversary. Featuring a fantastic array of inspiring artists and live nightingale song, it will bring pure beauty into your home.
More from the National Theatre At Home, Royal Opera House and Met Opera too…
THIS WEEK'S PERFORMANCE ROUND-UP
National Theatre at Home
Frankenstein (12+)
Streaming on YouTube, then available for 7 days. Free.
Thurs 30 April (Benedict Cumberbatch as creature) & Fri 1 May (Jonny Lee Millar as creature), 7pm. 162mins.
Watch Danny Boyle's monster hit Frankenstein with Benedict Cumberbatch as the creature and Jonny Lee Miller as Victor Frankenstein. Childlike in his innocence but grotesque in form, Frankenstein's bewildered creature is cast out into a hostile universe by his horror-struck maker. Meeting with cruelty wherever he goes, the increasingly desperate and vengeful Creature determines to track down his creator and strike a terrifying deal. And if you love it, why not spend Friday with Jonny Lee Miller as the creature.
The Royal Ballet
Christopher Weeldon's A Winter's Tale
Fri 1 May, 7pm, then streaming on YouTube and the ROH website. Free.
Christopher Wheeldon, Artistic Associate of The Royal Ballet, created his adaptation of Shakespeare's late romance in 2014. It received ecstatic praise at its premiere, acclaimed by critics and audiences alike for its intelligent and emotionally powerful storytelling through exquisite dance. The story follows the destruction of a marriage through consuming jealousy, the abandonment of a child, and a seemingly hopeless love. Yet, through remorse and regret – and the apparent miracle of a statue coming to life – the ending is uplifting as it brings forgiveness and reconciliation.With striking designs by Bob Crowley and atmospheric music by Joby Talbot, The Winter's Tale is widely considered a modern ballet classic
Met Opera
Donizetti's Maria Stuarda
TONIGHT Tue 28 April, streaming for 23 hours until 11.30pm tomorrow.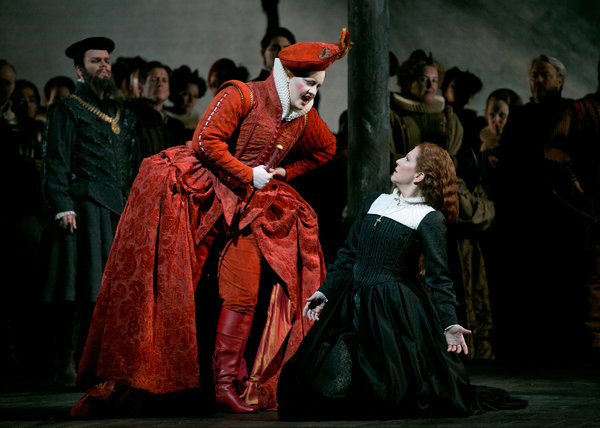 TONIGHT Tue 28 April, streaming for 23 hours until 11.30pm tomorrow.
You'll need to be quick for Thom's recommendation this week. He says, 'My choice for this week has to be between Donizetti's three Tudor Queens (although I dearly want to see that great 1985 cast in Aida too): I'll plump for Maria Stuarda with a fantastic bel canto cast including Elsa van den Heever as Elizabeth I and Joce DiDonato as Mary, Queen of Scots. The great insults scene is of course fictional – they never met – but delicious between the two divas; and DiDonato is incredibly moving in the final prayer.'. Simply visit the Met Opera webite to enjoy.
Live Music
Singing with Nightingales
Last week's streaming now with another live event on Weds 29th April. Free
A live-music event to celebrate the 50th anniversary of Earth Day, Singing with Nightingales brings some really excellent and inspiring musicians and artists together online to duet with the sweet sounds of the nightingale. It's an extraordinary event by The Nest Collective, led by Mercury-nominated artist Sam Lee, and working with a group of amazing musicians across world, contemporary folk and roots music. You'll also hear input from Chris Packham, the Pet Shop Boys, Jocelyn Pook, Robert Macfarlane and Simon McBurney, the founder and artistic director of Theatre de Complicite – all set in the woods of Sussex! It's something to turn the lights down, snuggle up on the sofa or listen to in the bath. You'll be mesmerised.
The Nest Collective bring musicians together to produce music which connects with nature, the environment and the climate emergency. They will be live on youtube again next week on 29 April. Click the link below to Find Out More.
SUPPORT US WHILE WE ARE CLOSED
Along with cinemas and arts venues around the country – and world –  we are closed and missing our audiences! Not just the personal interactions, the reactions of a full house, people enjoying time together… but the income that you bring too. We are a charity and rely for a large chunk of our income on box office revenue. We have no idea when this will be possible again… but we aim to come out of this stronger than ever. If you feel able to donate to Watermans by becoming a Friend today or by donating to us, large or small, then we would be extremely grateful. Click on the link below or simply call our box office team between 12-5pm daily on 020 8232 1010. Thank you!
TELL US WHAT YOU'RE INTERESTED IN
You have received this email because you subscribed via our website or when you set up your account. We send out emails about our wide range of events including cinema, theatre, cabaret, family events and lots more. We want to make sure that we send you information that's still relevant to you. So please take a moment to update your preferences here.