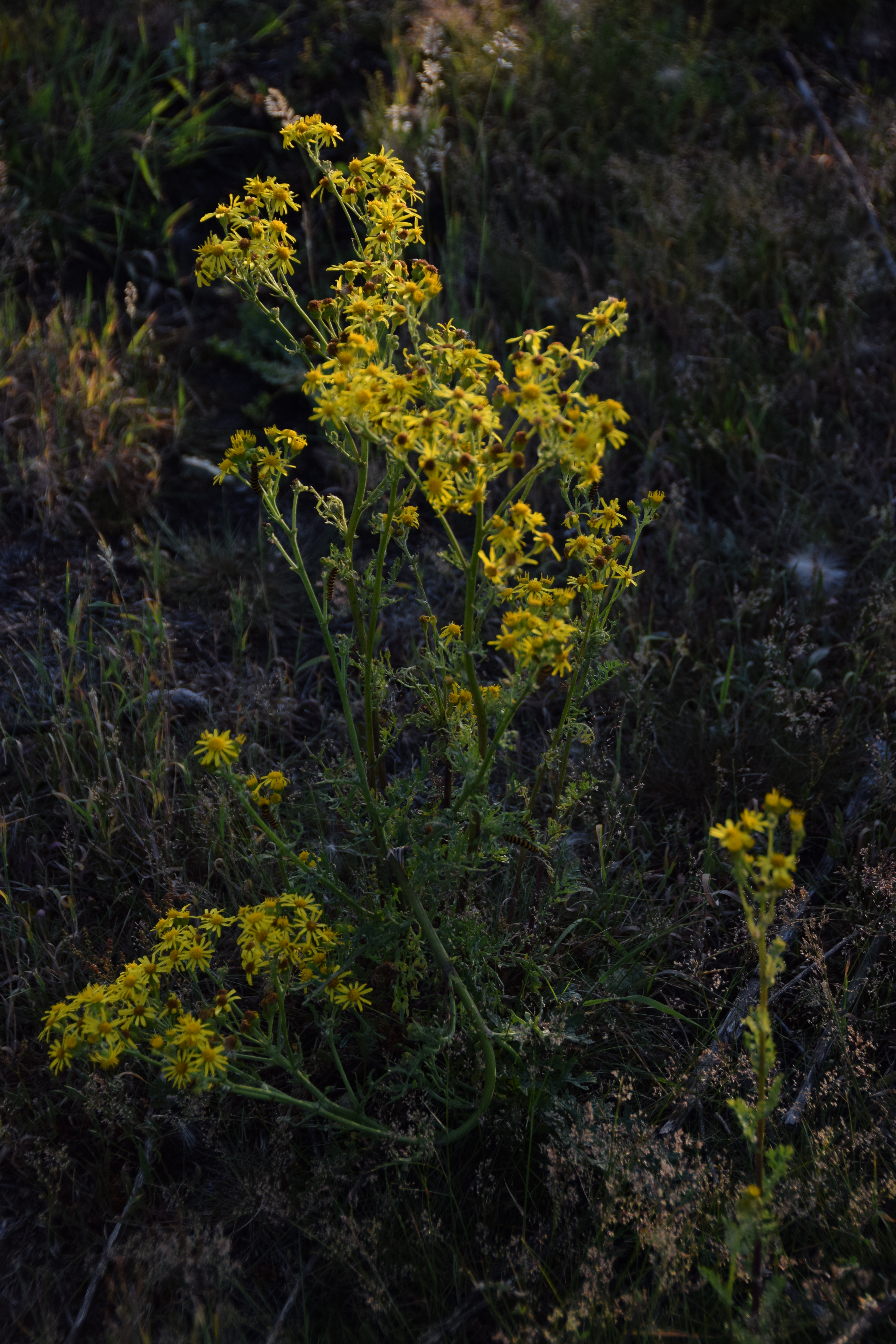 Artist Gerald Curtis' Lockdown Diary
Hounslow-based artist Gerald Curtis reflects on how his practice has developed during lockdown.
Gerald Curtis is a Hounslow-based artist living in Feltham. His work takes the form of self-reflective and site responsive enquiries into situations. These often evolve and develop over an undefined period of several years. Through this process he uses time to develop the unique process of each response, often incorporating multiple outcomes such as performances, paintings, walks, collected materials. Performance, painting and photography are central to his practice.
Graduating from the RCA Painting (Performance Pathway) MA in 2017. Gerald has exhibited nationally and internationally, most recently exhibiting 'Regeneration on Hounslow Heath' as part of Hounslow Creative People and Places visual arts programme, and as part of the Great West Creatives Network Virtual Studios.
Gerald's exhibition 'Regeneration on Hounslow Heath' at Feltham Library, 2019
Photo credit: Cristina Schek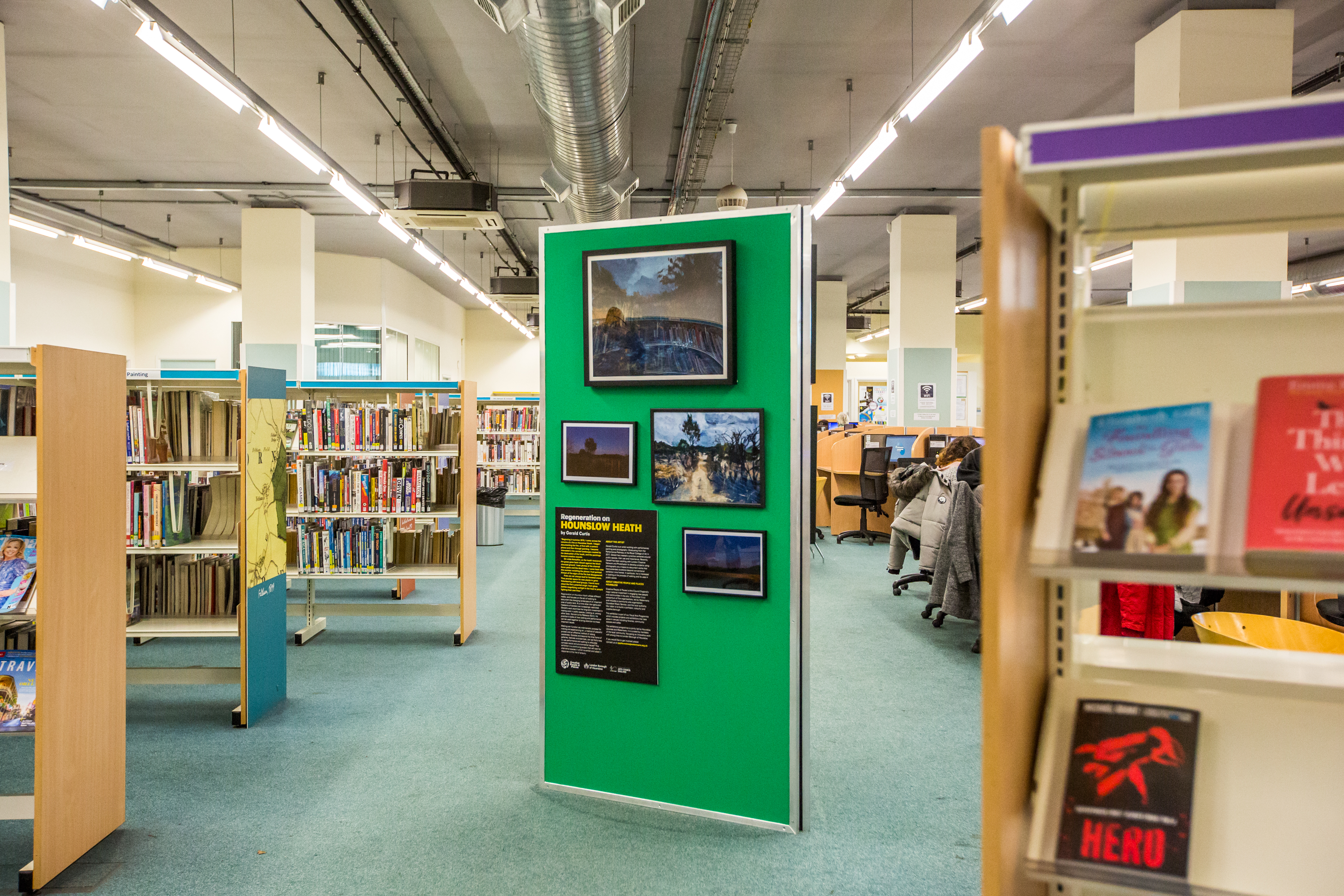 We asked Gerald to reflect on his experiences in recent months. Some extracts from his journal during this period (throughout which he has been shielding at home) follow:
Today I have been reflecting on my recent paintings after watching a documentary on Eva Hesse. I have been searching for a reason why I make, and found renewal in the process of stretching and priming canvases by hand. The results were far better than anything bought, for the price of the materials. 'What to paint?' I thought to myself, and I went through some old prints I had taken with my film camera. I selected the landscapes, because they gave more potential for interpretation, that connection to the land I always felt, yet the pictures had their own challenges.

I understand all the tropes about going to these places, into nature and being there, but I did not feel safe because I am listed as vulnerable and therefore, I did not go. Besides, these are more about memory of the land. Definitely the work is about the process and having a photographic record allows me to surrender some control. In my work, a tension between control and freedom exists. I always have to give myself some task to complete.

When Photographer Cartier-Bresson talks about the 'Decisive Moment' or Artist Lygia Clark writes to Hélio Oticica about 'Vivências' I believe what they experienced within the psychological context could be similar to 'creative flow', a term which was developed by psychologist Mihaly Csikszentmihaly. I have been researching this idea a bit during my self-isolation, and finding a way to connect my recent paintings into my wider practice. For me the act of painting is similar to the feeling I get from my performances.

The paintings are traces of the work. When I paint, all that I have learnt just seeps out of me and I play the canvas like a piano. The brush marks feel musical. Each work that I make is a progress in learning. For a long time, I have been focusing on mark making, training my hand. I thought that the result would be that I could draw space less well, but instead I found the opposite to be true. I found my eyes are keener.

I made three oil paintings. The first, tall trees leafless in a dark forest with a blue sky. Next, a snow fallen bank and its reflection. Finally, a woodland path. For each photo, I made a painting or drawing in a small book to break down the photograph's pattern of colour. This was a guide for the larger paintings. I then work between the painting, the smaller drawing and the photo. Each one has a slightly different process of making. I like the idea that the paintings each have their own identity and aesthetic. If at the end of a painting session I find myself unable to remember what marks I have made or why they had been made, I consider the work to be going in the right direction. I want to be surprised by the results of my work, and for the marks to tell me where they want to go, which is something that happens during the act of painting. I want them to have an energy or instability where they almost collapse but just keep their form.
Gerald Curtis, The Dark Forest, 2020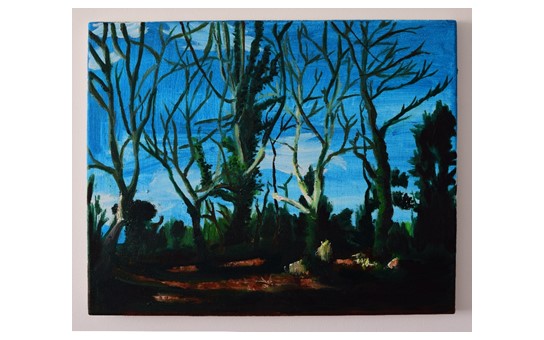 Gerald Curtis, The River after Snowfall, 2020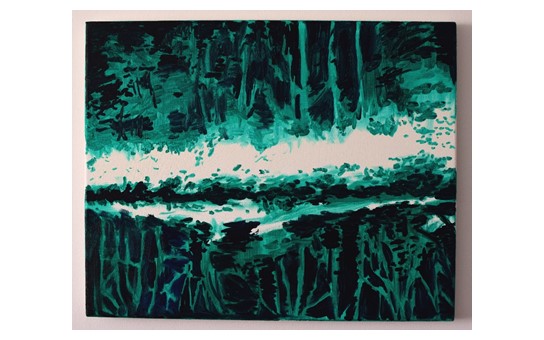 Gerald Curtis, The Woodland Path, 2020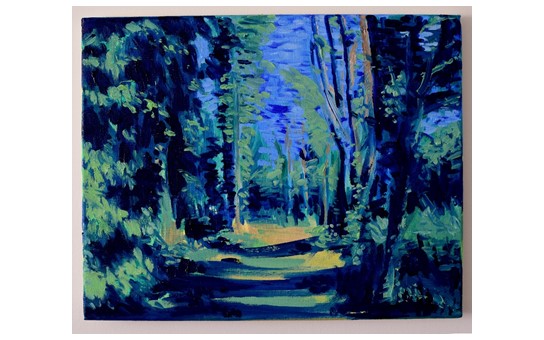 Gerald's paintings from Regeneration on Hounslow Heath are available to purchase from CPP Hounslow. They are also available as high quality giclee prints. All sales support CPP Hounslow to continue delivering our Visual Arts Programme. Please contact daisy@watermans.org.uk for more information and pricing.