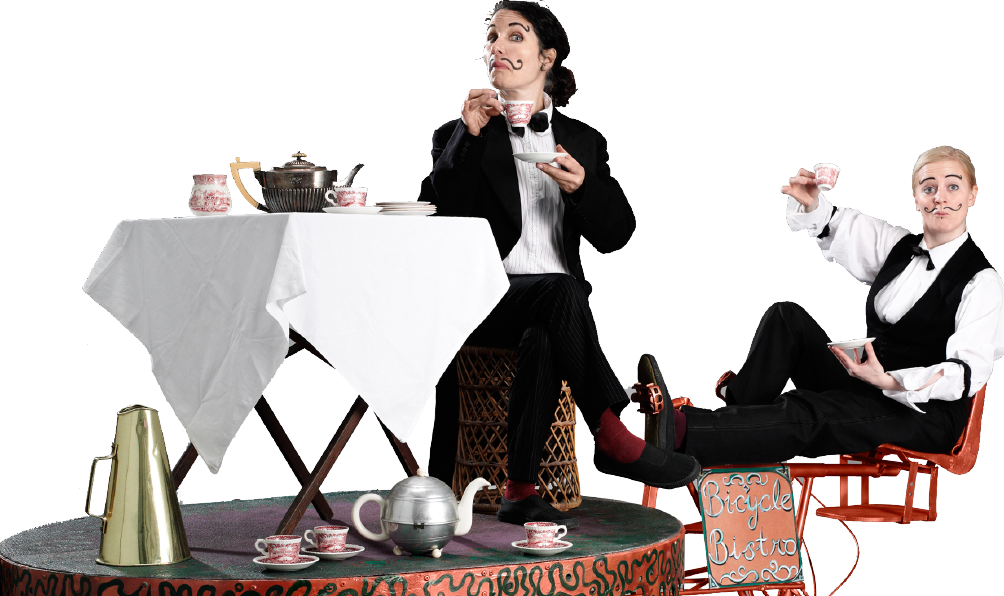 Performance Picks
Meet new people from the comfort and safety of your home using your phone and enjoy some giddy circus cabaret!
So, here we are in week 18 now.  How are you doing?  Things are getting better but it's not really 'normal', is it?  What does that even mean anymore?  Maybe you're getting bored.  Let's try something different this week.
I'm going to suggest that you hook up with a complete stranger, could be anywhere in the world, and exchange the answer to a simple question with that person each day. This is Duet, a new project by Invisible Flock. I'm finding it a lovely way to be a bit quieter, a bit slower, a bit more reflective, for a few minutes each day.
Or you could try Kitchen Table Circus with Circo Rum Ba Ba. Being honest, I'm inclined to say 'don't try this at home'. But obviously the choice is your's.
Or you can stick with some nice opera Falstaff from Glyndebourne as part of their Glyndebourne Open House – Free opera on YouTube and the final chance to watch the smash hit Amadeus from National Theatre at Home.  Which is always a good bet.
And of course we are counting down to our reopening on Wednesday 5 August. We'll be sending you lots of information over the coming two weeks about the programme and what we're doing to make sure we are Covid-secure. Watch this space!
Invisible Flock and Quicksand: Duet
Available on Invisibleflock.com. Free.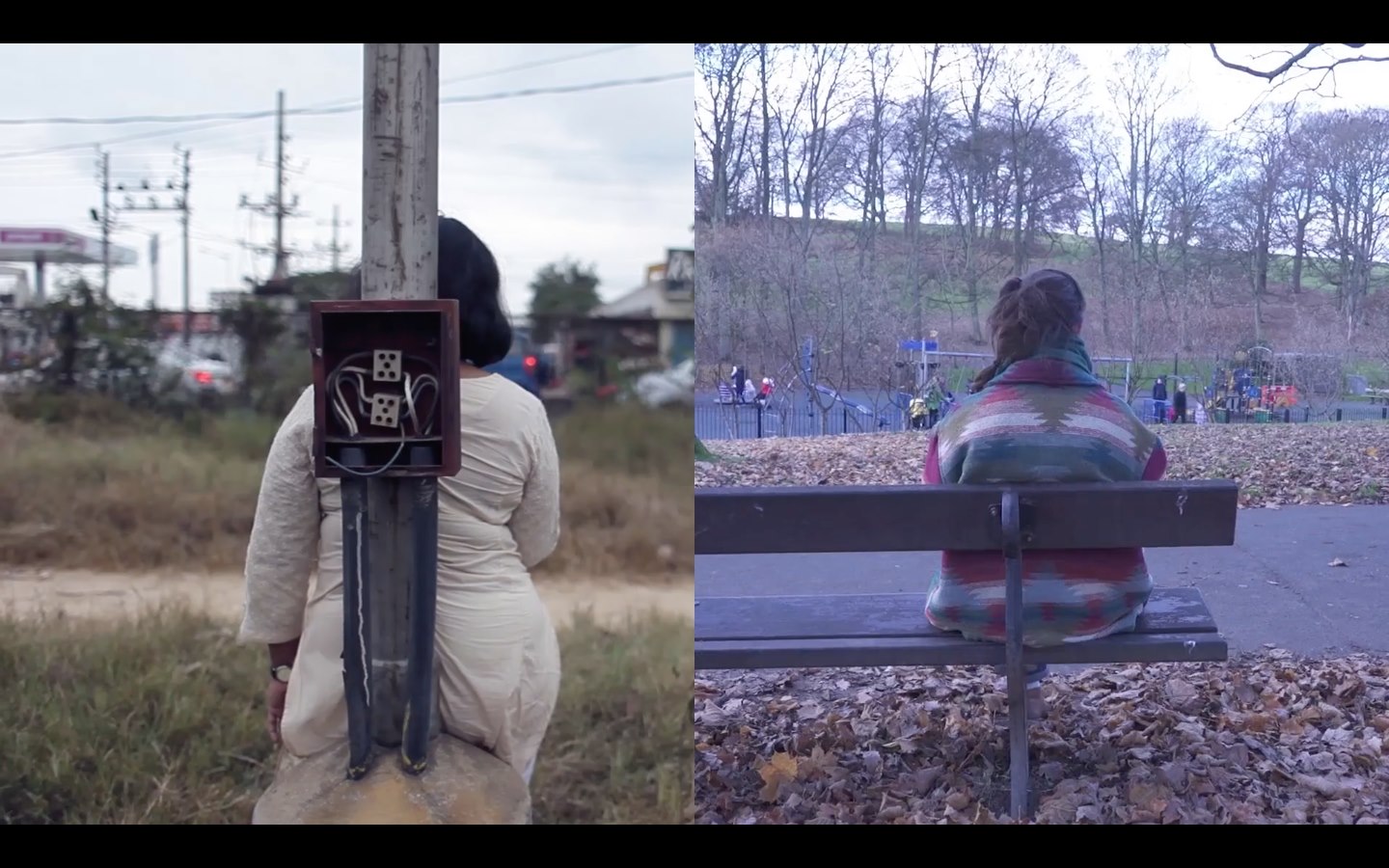 Invisible Flock and Quicksand


A quiet moment each day.
Lockdown can be a bit lonely at times, can't it? Here's a gentle, creative way to meet new people from the comfort and safety of your own phone. Duet is a digital artwork app from Invisible Flock. The app pairs up participants, allowing them to swap details about their lives by answering a simple question each day. In this quiet space, through anonymous shared messages, you can build up a picture of your partner and their surroundings, whilst also finding a moment to reflect on your own.
Invisible Flock are interactive artists based at Yorkshire Sculpture Park. They're most interested in thinking about how we live, how we empathise with others, and how we can live better together in a global society.
Duet is very easy – just click on the link and you will go to Invisible Flock's website. There, you can click on the button to download the app which takes a few seconds.  That's it – once you're in, just click on the sentence that appears on your screen and follow the simple instructions.
This is not social media.  And it's not an online game. It's just a quiet space that slows you down, and allows you to share glimpses of life with someone new, somewhere else in the world. I look forward to this moment each day, now.  Hope you enjoy it.
Circo Rum Ba Ba
Kitchen Table Circus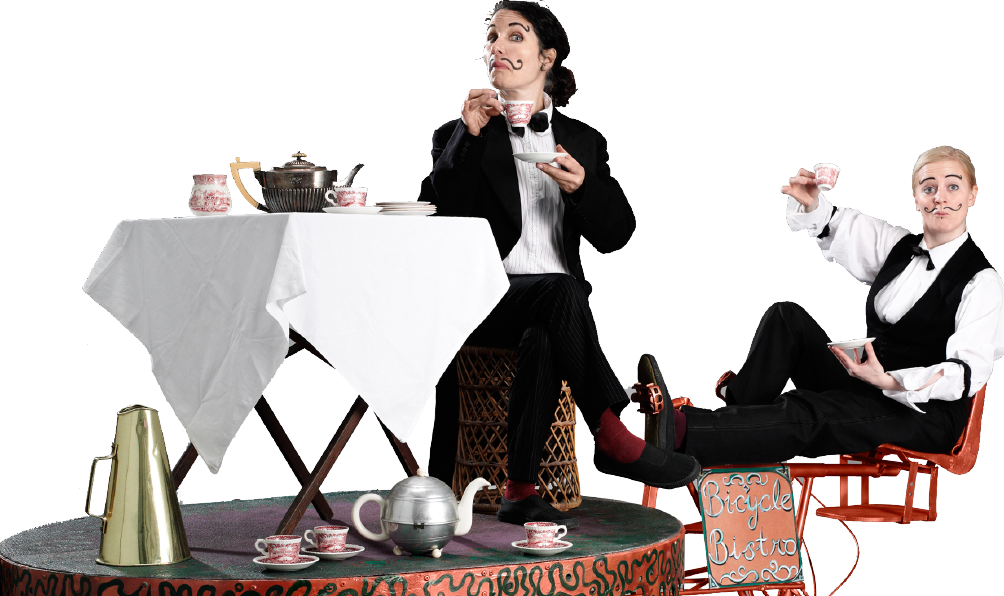 At the other end of the spectrum, here's a few minutes of giddy circus cabaret! Three performers in three separate kitchens, dreaming of an audience…..
Circo Rum Ba Ba are a very established women's circus company based in Faversham in Kent. For years, they have created performances that fuse circus, theatre and disguise – with wonderfully bizarre, offbeat characters!
So, you could go and try making a cup of tea whilst standing upside down on the kitchen ceiling.  Send us your videos!
Music. Power. Jealousy. Welcome to Vienna. Wolfgang Amadeus Mozart, a rowdy young prodigy, arrives determined to make a splash. Awestruck by his genius, court composer Antonio Salieri has the power to promote his talent or destroy it. Seized by obsessive jealousy he begins a war with Mozart, with music and, ultimately, with God.
erdi's Falstaff is a comedy as wise as it is witty – a generous belly-laugh after a career of dark, knotty dramas. Inspired by Shakespeare's The Merry Wives of Windsor, and particularly its larger-than-life hero Sir John Falstaff, Verdi's opera collides English subtlety with Italian ebullience to create a perfect comic evening.