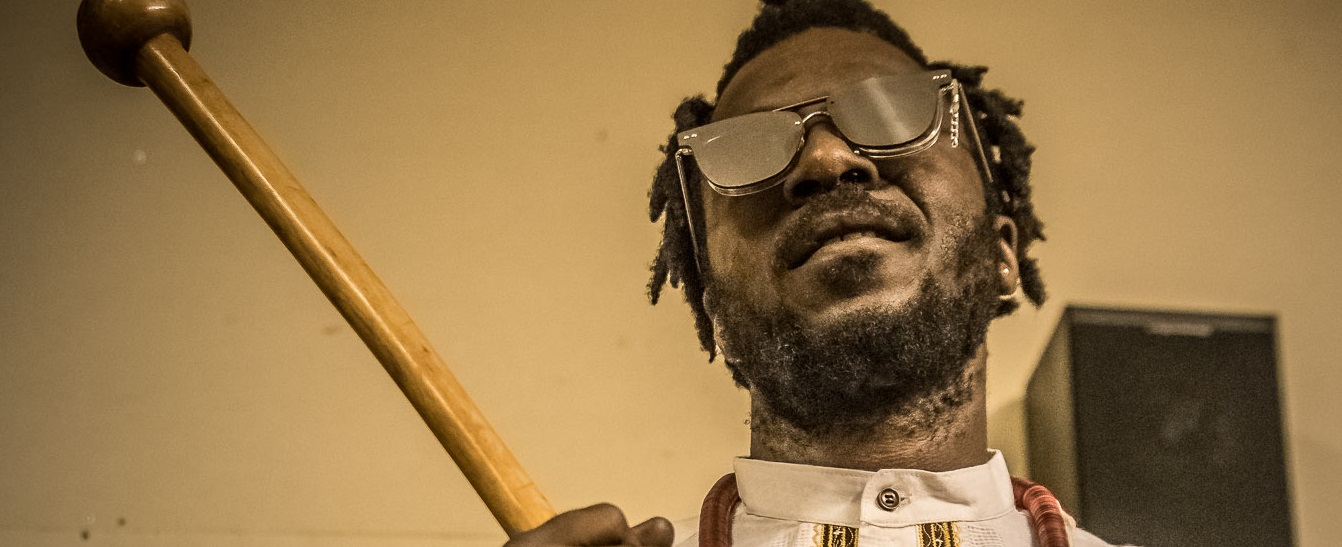 Dancing in the Kitchen: Our First Online Gig
Bringing happiness to a stage after a looooong lockdown!
Last Thursday we live streamed a gig from our theatre for the first time. It's part of our commitment to reach those people that COVID-19 has particularly affected and to reconnect with our Friday Nights Live audiences who have been missing live events like this.
Featuring K.O.G., aka Ghanaian force of nature Kweku Sackey, DJ Tom Excell and friends, it was a fantastic evening. I particularly enjoyed the live chat with one person saying they'd danced with their dog all evening!
It was the first opportunity that these artists have had to get together and make music, albeit with an online audience, and the sheer joy of this comes across in the recording of the live stream below. As Kweku says after a particularly pumping number, 'we have brought happiness to ourselves on this stage'. And they brought happiness to all of us too, illustrating how, even online, getting together for live events enriches lives and helps people to feel connected.
This was a pilot as we move into a world where more arts events are likely to be distributed and consumed online. We have two more live streamed gigs coming up: on Thursday 20 August, Gaz's Rockin' Blues 40th Anniversary brings what you might usually expect to see on a big Notting Hill Stage to our stage; and on Thursday 3 September, we've got Movimientos Online Fiesta featuring all-female Latin band Colectiva and DJ Cal Jader.
So come and join the party, dance in your kitchen or just lounge on the sofa! You can find out more about events in our theatre HERE.