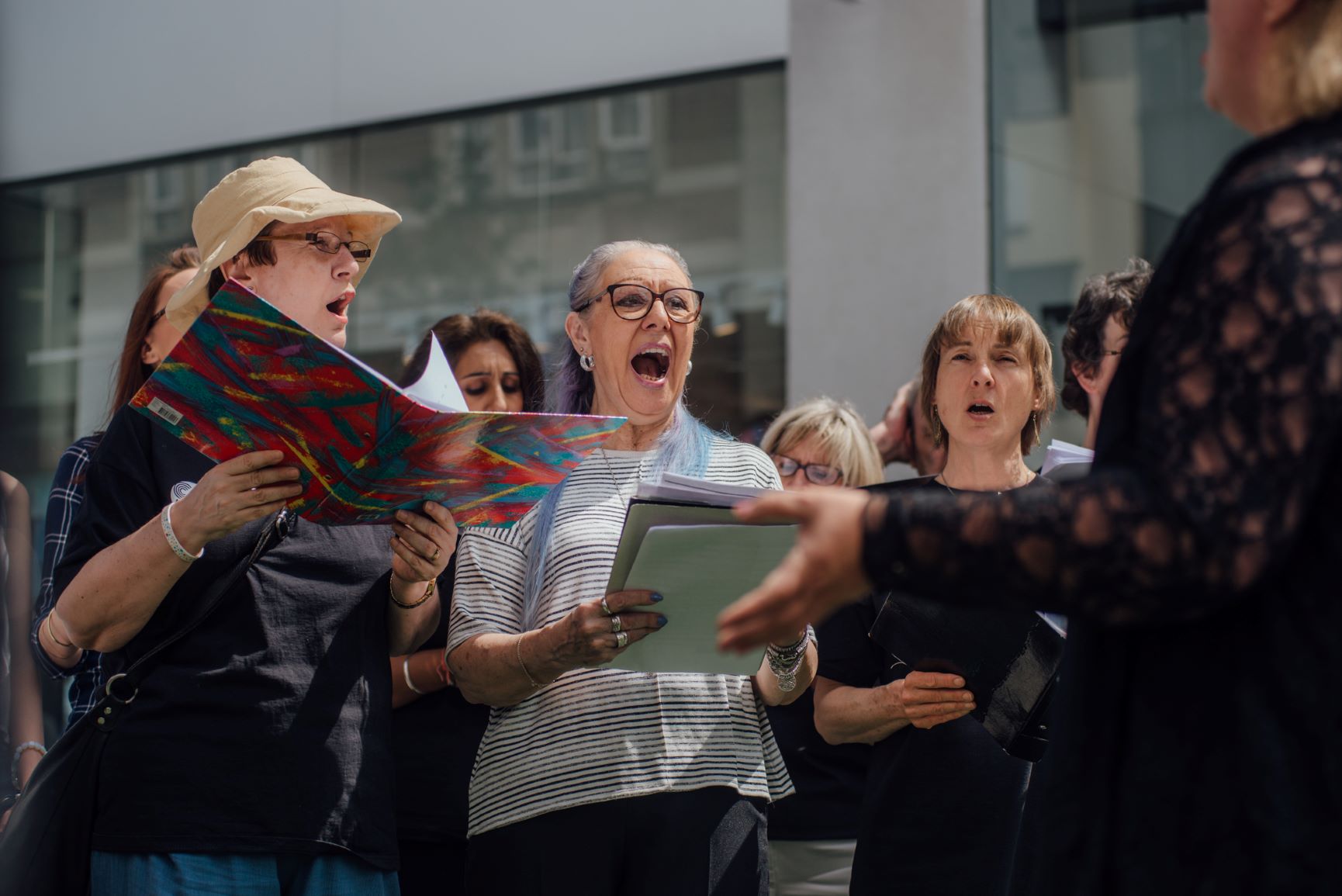 Delving into the digital world
Almost four months on from an abrupt end to face to face engagement, it seems timely to have a look at what we know about digital inclusion.
Creative People & Places Hounslow – an Arts Council England funded programme led by Watermans – works with communities in Hounslow to programme creative and cultural activity. It is led by local people, for local people.
In Hounslow, anecdotally we know there are areas of the borough with low broadband capability, particularly in the west. Digital inclusion is an issue ranging from older people without any digital devices, students having to share one device across multiple family members, to households without data because of the cost.
Behind this sits a range of stories. Our organising meetings, coordinated through Local Advisory Groups (LAGs), have not seen a downturn in attendance. There has been a flow of enthusiasm for LAG meetings that has remained strong. Positives have included the ease of dropping into a meeting for people working, caring or otherwise incapacitated during the day. There is a downside to this of course (tea and cake) but not one that has been commented on by participants. It seems, on this point, that the good outweighs the bad. This kind of engagement would not have worked, however, if the relationships had not already been in place, if there wasn't existing trust and understanding. That isn't to say that there haven't been struggles. For example, a member of the Hounslow LAG joined two meetings in March by calling me on my mobile and I held the phone up to the lap top speakers so that she could participate. Nothing would convince her that there was a better way of joining. This week, the same person sat on a zoom interview panel and contributed with confidence and ease. Time and practice really do support confidence building.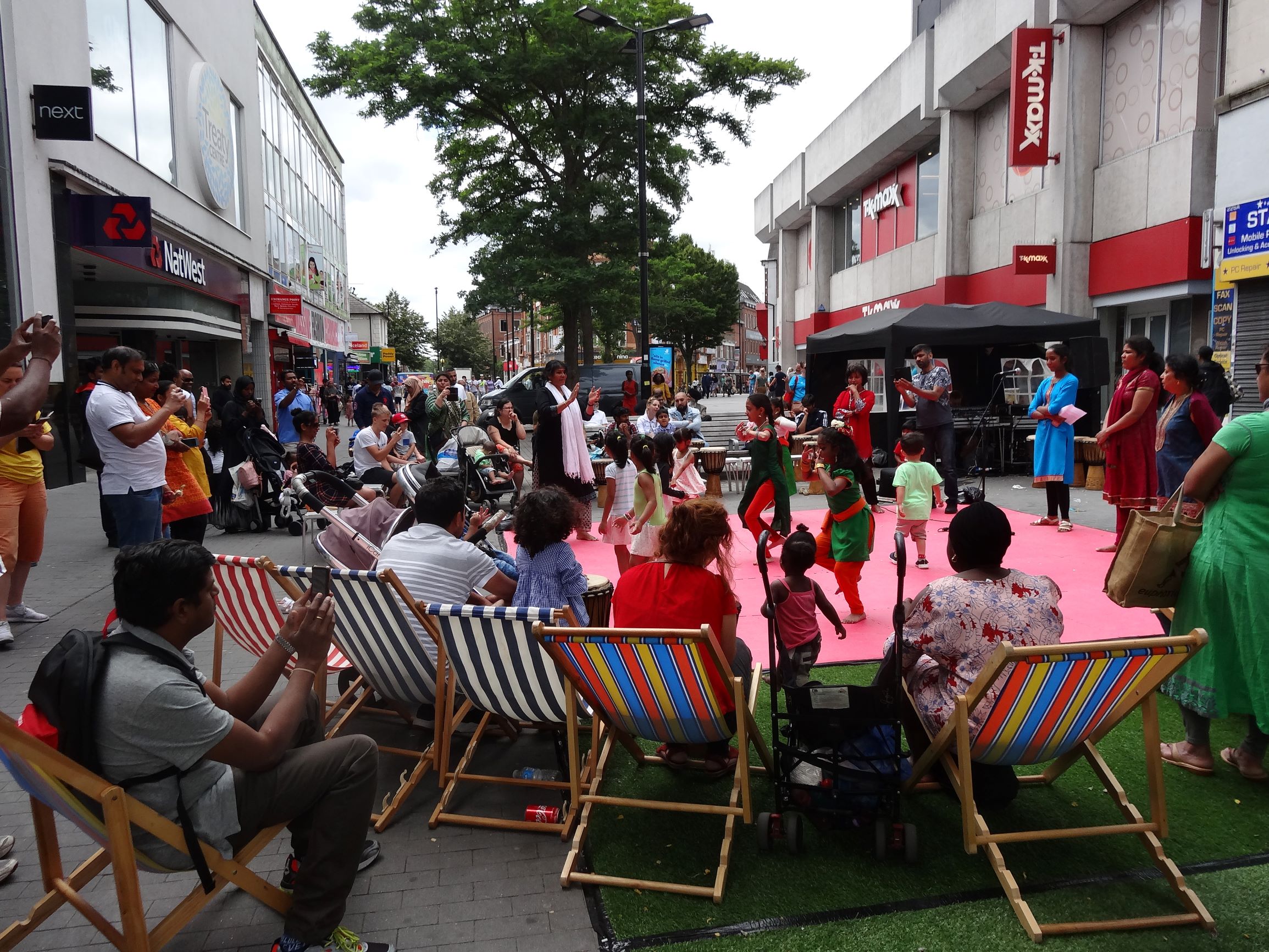 TW3 Creative Space 2019, a project of the Hounslow Local Advisory Group
Other groups have struggled. CPP Hounslow has three music participation groups and a dance based group. The Hounslow Community Choir has struggled to find a way of working in the current term, something that we are keen to put right in September. One choir member commented: 'We are all keen to still belong to the choir and look forward to when we can meet up again, but in the mean time we feel that a virtual choir will not be all that rewarding for us. To have a summer term 'virtual' somewhat spoils the joy that singing give us'. For this choir member, part of the joy of the choir is in the social connection, the 'being together'. Other groups have lost members, with regular participants opting not to perform or dance in front of family, but gained new participants for whom this was not a barrier.
The LAGs are also keenly aware of the drain of screen-based activity and have looked at other ways of engaging local people in creativity and culture. For example the Feltham LAG created a Feltham themed Family Activity Book in collaboration with a local organisation, Youth Catalyst, featuring a colour-in-your-own-Freddie-Mercury, Hanworth Maze, and Spot the Differences of local scenes in the area. These were distributed by local volunteers to the Salvation Army, ASDA foodbank, schools and community organisations.   Their previous activity in the community and the strong networks that have been built through this work enabled this proactive response. Equally, in Brentford, the LAG had been working on a fully funded creative writing programme, due to start in March. Forced  to delay the start of this, the LAG worked with the writing facilitater to create a series of 10 writing challenges. Although this has necessarily been communicated by email and social media, the activity itself is purely offline.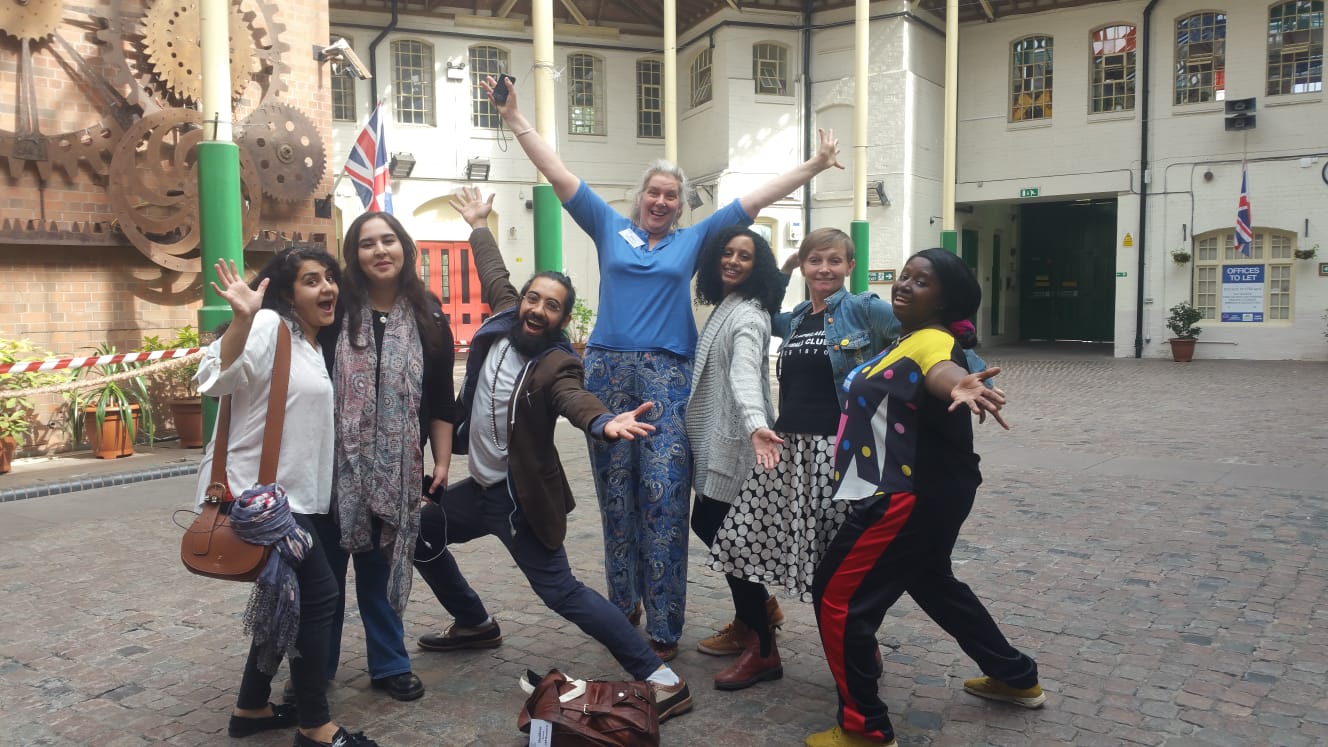 Local Advisory Group members at the 2018 CPP conference
There are things that we have learned about digital tools over the past few months that we must take into future work. For many people it has enabled their active participation. We must remember the barriers but we must also remember the opportunities. Back in March, I talked to one long standing LAG member, a fulltime carer with her own personal physical challenges. She talked passionately about the positive impact on her: 'I certainly think there is scope for more live streaming of things, or video-ing things, as it really does open up Worlds to people. Honestly, the way carers in particular, are talking in carer groups, about all this sudden accessibility to a lot of arts, music, theatre, concerts, all via live streaming, or other digital means, right now, is literally like giving us all a new lease of life.'