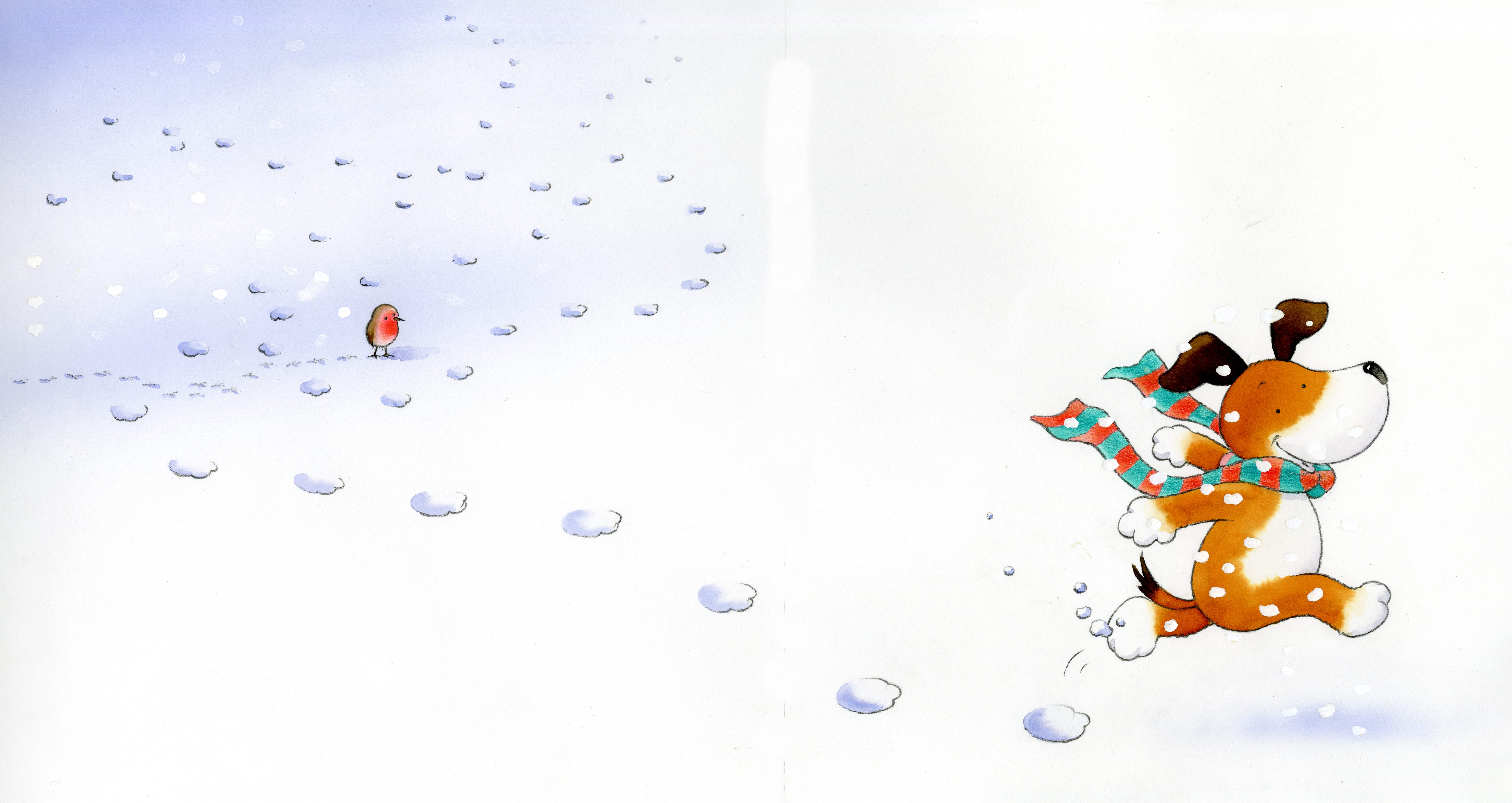 Kipper's Snowy Day – On Demand
A Christmas school holiday special to watch on demand, when you like, as many times as you like...
Artist: Slot Machine based on the books by Mick Inkpen
Tuesday, 22 December 2020
''It was a new morning, and it was snowing!
Kipper rushed outside.
The snow lay deep and smooth and new, like an empty page waiting to be scribbled on…"
Kipper and his best friend Tiger go an adventure in the snow – but on the way they lose their friend Arnold in a terrible storm. Will they find him? And will they find their way back home?
A magical world of puppets and mischief, filled with original songs and music, this warm-hearted Christmas show is perfect for children aged 3+ and their families
Based on the award-winning 'Kipper' stories by Mick Inkpen, Slot Machine Theatre present the first stage adaptation of these well-loved books on film.
If you've enjoyed the show, why not have lots more fun with Kipper …. read on! 
Learn how to make a pair of Kipper the Dog's ears, to wear when you watch the Kipper's Snowy Day film!
You'll need some thick card, some long thin strips of strong paper, some sticky tape or a stapler, a pencil, and about 10 minutes…
Once you've made them, send us a picture of them – or of you wearing them – and you could win a prize
Send your pics to us via
Twitter: @slotmachineahoy
Facebook: @slotmachinetheatre
Instagram: @slotmachinetheatre
We'll pick one winner, who'll get a specially made Big Owl soft toy, just like the one in Kipper's basket!