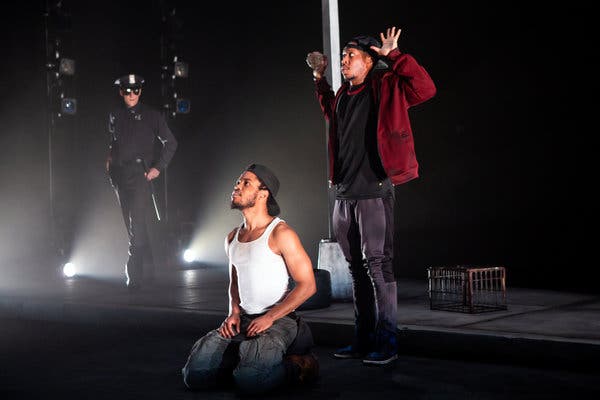 Time to Consider Black Lives: it's Black History Month
This month is Black History Month. So here are some picks of what's out there.
Wednesday, 14 October 2020
It's Black History Month so here I point you the direction of two events we're running to mark it, and also suggest a couple of really outstanding pieces to watch that are streaming now.
Apphia Campbell returns to Watermans this Friday following her sell-out performance about Nina Simone last autumn. Black is the Color of my Voice was a truly amazing show and received a standing ovation from the Watermans audience. I have seen Apphia perform several times over the last couple of years – and I think I can honestly say that she is the only performer I've seen receive a standing ovation for every single performance.  On 16 October, she returns with her more recent, and equally powerful, show, Woke. If you were thinking of coming along, sadly it is now sold out but do keep an eye out for her at Watermans in the future.
Woke deals with the African-American experience of the criminal justice system, cleverly weaving stories from the Black Panther movement of the 1970s with the Ferguson Riots in 2014. I saw this show in Edinburgh and what a searing performance it was. It was no surprise at all that it won that year's coveted Scotsman Fringe First Award.  As well as being an actor who totally commands the stage, Apphia is an extraordinary singer and opens the show with a beautiful rendition of St Louis Blues. This is one of those shows you will probably never forget.
October is Black History Month and Woke is a show that tells a powerful story. Apphia Campbell believes it is important to retell these stories and histories as 'you are likely to repeat it if you don't understand what's come before you'.
My performance picks this week therefore focus on an interesting mix of stories and histories told by some new voices such as Antoinette Nwandu in the US, and Arinze Kene here in the UK.  Particularly interesting is listening to some of these artists themselves talking about their shows. I also point you in the direction of our online cinema club, No Ticket Required, where we will be marking Black History Month with a discussion about Black Panther director Ryan Coolger's powerful debut feature, Fruitvale Station.
Antoinette Nwandu's play is, in part, a response to the shooting of Trayvon Martin a few years ago and has a chilling and devastating resonance with the death earlier this year of George Floyd. Spike Lee filmed the performance at Chicago's Steppenwolf Theater but interweaves fleeting images of real life and the live theatre audience watching the show. Starting with the reflections of 2 homeless Black men, Spike Lee challenges the hypocrisy of society in this very real reflection of our world.
The Guardian gave it ***** and described it as 'crackling with humour, tension and tragedy'
In the video above,  Antoinette Nwandu talks about the inspiration for, and themes of, her play.
WATCH THE PLAY here on Amazon Prime.
Arinze Kene & tiata fahodzi: Good Dog
Streaming on YouTube, Free.

The Stage gave this one ***** and said it's a 'superb play about inner-city life'.
Arinzé Kene's poetic play, good dog, brings us another piece of sharp, contemporary history, set in London in the early naughties, in the years leading up to the UK's summer riots of 2011.  It looks at growing up in a multicultural community through the eyes of a 13-year old boy.
Natalie Ibu, Artistic Director of Tiata Fahodzi, says, 'We at tiata fahodzi are in the business of multiplying the singular narratives that exist about so many of us and championing stories we don't normally get to see. I felt that we didn't often get to see the multicultural characters that Arinzé writes in the way he imagines them – as fully realised, living and breathing honest characters who are more than a stereotype, more than a shortcut – and they came to life through this 13-year-old boy who is a victim of quiet neglect; who normally doesn't have a voice or get attention'.
Whilst life carries on, through endless difficulty and poverty, there is a day-to-day optimism in the boy's character. But this is Tottenham and we come to the eve of the riots. As The Guardian puts it, 'The London riots of 2011 are not a considered act of political protest but an inarticulate howl of rage'.
This year, the play has been adapted as a 20-minute film, directed by Andrew Gillman and Natalie Ibu for tiata fahodzi. Anton Cross stars as a man looking back on his youth, his neighbours and his community.
Here, the writer, Arinze Kene, talks about his life as an actor – he has played in many stage shows, on Eastenders, and will take the role of Bob Marley in the new West End musical, Get  Up, Stand Up! next year – and his move into writing: WATCH HERE
No Ticket Required: Fruitvale Station
Mon 26 Oct, 8pm. Watch the film on Curzon Home Cinema (£3.99) and join the Zoom discussion for free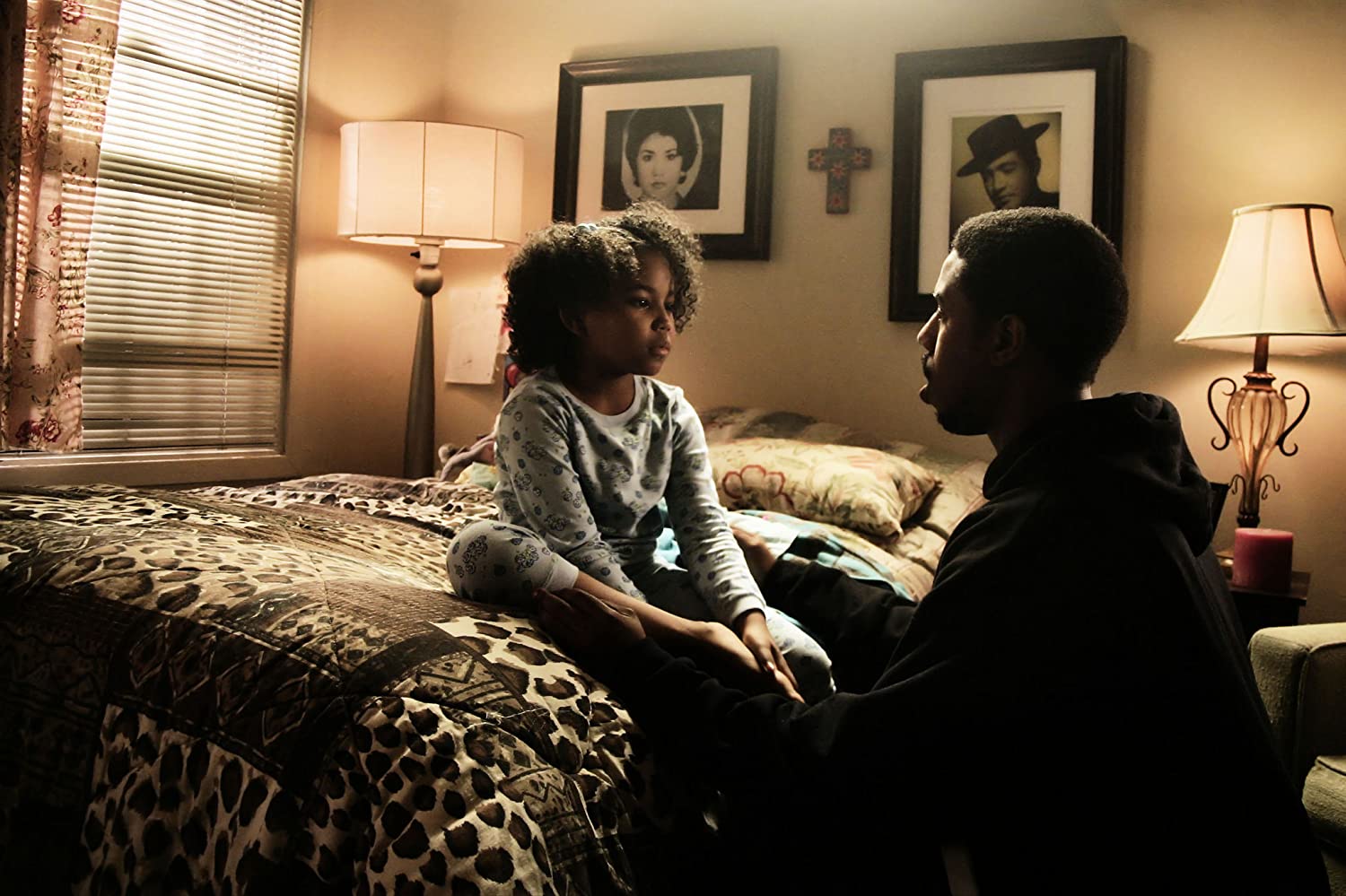 Fruitvale Station Trailer
To mark Black History Month on Monday 26 October, we will be discussing the debut film Fruitvale Station written and directed by Ryan Coolger at our next cinema club.  It is based on the true story that follows the last 24 hours of Oscar Grant, a black man who was shot dead by a white police officer on a subway platform. Its sensitive but hard hitting style drew enough attention for it to win awards at film festivals such as the Cannes Film Festival and the Sundance Film Festival in 2013 amongst many others. It also stars Michael B Jordan who also went on to star in Ryan Coolger's massive commercial and Oscar award-winning 2018 hit movie Black Panther.