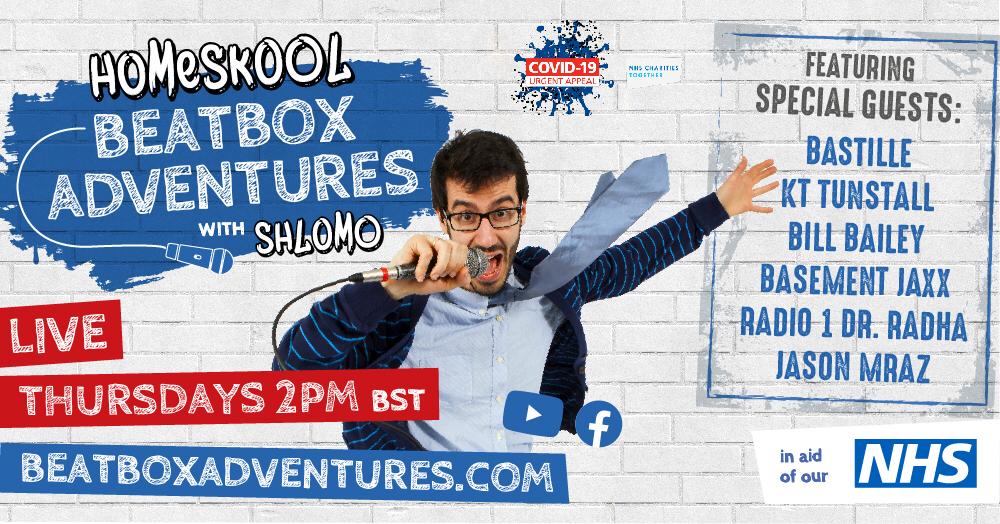 Childrens Theatre Picks in May
Enjoy some great performances for free from the comfort of your sofa. Ice creams at the interval!
Author: Hakan Silahsizoglu
This week I've chosen some shows for little ones as well as the whole family packed with classic stories, circus and puppetry. Plus something really special from world record-breaking beatboxer Schlomo who makes all kinds of music using just his mouth and a mic. He's starting a 6-week Beatboxing HomeSkool. Read on to find out more!
When Spring Comes (3-7yrs)
A  Half-Moon production, streaming now. 30 minutes
Follow Adeel on his journey of discovery from summer into winter as he anticipates the coming of spring. A play about loss and rebirth, exploring the resilience of the human spirit in the face of adversity. The production fuses Kathak and contemporary dance with live jazz music, against a backdrop of beautiful animation.
Watch it here: https://www.halfmoon.org.uk/live/
A Tiger's Tale (4+)
An M6 Theatre Company production. It's available from Friday 8 to Sunday 24 May.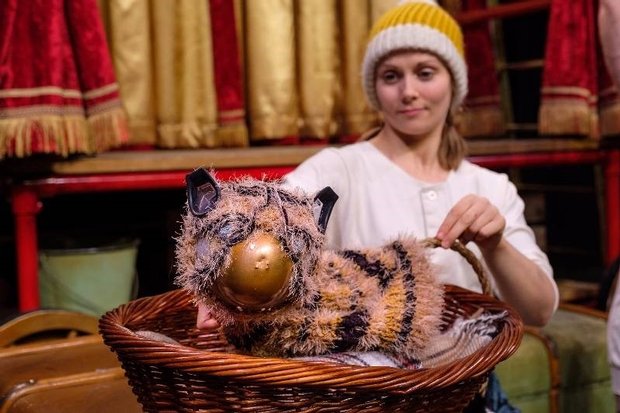 A Tiger's Tale: an M6 Theatre Production
A Tiger's Tale is a high spirited balancing act of circus, puppetry, music and song.
From a circus train in South Africa, to a steamboat on the Atlantic Ocean and onward to West Yorkshire, a ramshackle travelling troupe tell us the unbelievable true story of acrobats and their adopted tiger cub!
Join Titch, Ma & Pa on their riotous adventure into a world where 'all the best stories end with a surprise.'
There is also a home resource pack for families, free of charge!
A Tiger's Tale was inspired by the book Tiger on a String by Kassie Overend. It tells the true story of a family of acrobats who travelled the world with their circus act. When WW2 broke out, they returned home, back to their small Yorkshire village, with an additional family member, Fenella, a Sumatran tiger!
Watch it here: https://m6theatre.co.uk/latest/tt/
The Twisted Tale of Hansel and Gretel
Presented by Open Theatre and Metro-Bolout-Dodo. Co-Produced by Birmingham Hippodrome. Streaming now on YouTube. Watch Video below. 55 minutes
A flustered storyteller is joined by a mischievous mocking bird as he follows Hansel and Gretel deep into the forest. All is not what it seems, as the characters start to tell their own version of this peculiar adventure. Come along and meet the wicked witch and her really rather eccentric chef in this truly imaginative version of Hansel and Gretel.
Live music, hilarious performance and a mesmerising design ensures that this play will entertain and amuse the entire family.
And finally, the brilliant Schlomo's Beatbox HomeSkool!
The record-breaking beatboxer SK Shlomo is launching a huge project to help kids and raise money for NHS Charities Together.
Homeskool Beatbox Adventures is a weekly livestreamed interactive show empowering kids and their families to find their true voices and create their own music.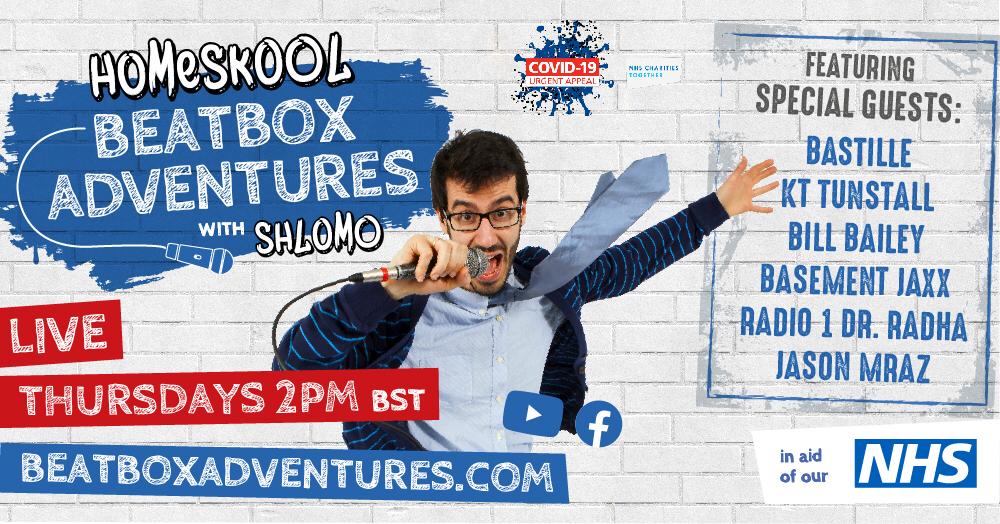 For 30 minutes every Thursday, families around the world will learn new vocal skills from SK Shlomo, the critically acclaimed world-champion beatboxer who has previously collaborated with Bjork, Ed Sheeran and Lily Allen, played at Glastonbury and broken world records with his jaw-dropping vocal gymnastics. Inspired by the success of his critically acclaimed tour show, Shlomo's Beatbox Adventures For Kids, he wants to teach families in quarantine how to become Superstar Beatboxers and has set up a JustGiving campaign to try to raise £2500 for NHS Charities Together in the process.
"MESMERISING!" ★★★★★
Primary Times
Each week SK Shlomo will set families creative challenges to raise money by sharing performance videos of their new skills using the hashtag #beatboxadventures. Over the course of the 6 weeks, the Homeskool Beatbox Adventures community will create an anthem of their own, with its own music video featuring hundreds of families worldwide singing, beatboxing and performing together to celebrate music and to support the frontline workers on whom we all rely so much during this difficult time.
"It's a show about believing in yourself." says Shlomo "Finding confidence in your own voice is extremely empowering. That's even more important when so many of us are feeling disconnected – we don't know how we can help the world. This project can bring people together, connect the world up and raise funds for the heroes on the frontline who we appreciate so much."
Just head to Watermans' Facebook page to watch. It's a fantastic way to spend half an hour as a family!