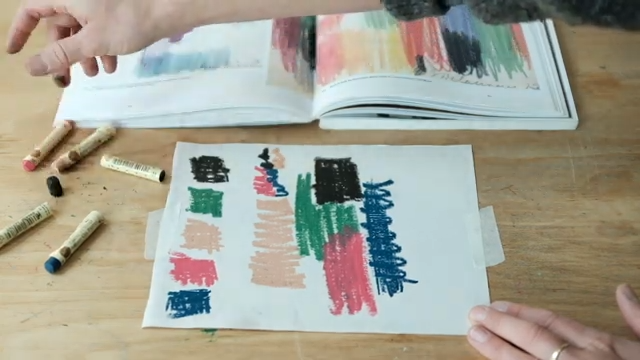 Lockdown Arts & Crafts: Plant Pots & Growing
Discover how to make super-simple plant pots and grown your own cress seeds in them.
Aren't the autumn colours amazing?!  The leaves turning all shades of orange and carpeting the streets is my favourite part of autumn, seeing the trees go bare always makes me feel a little sad. So why not bring some life to your windowsills with some beautiful plant pots and get the children excited to see things grow.
Why not try planting your own seeds once you've decorated your pot and learned about seeds?
Here, Watermans artist Nicole Line supplies some ideas and inspiration for you and your children to decorate your plant pots.
Nicole Line Plant Pot Workshop
Streaming on YouTube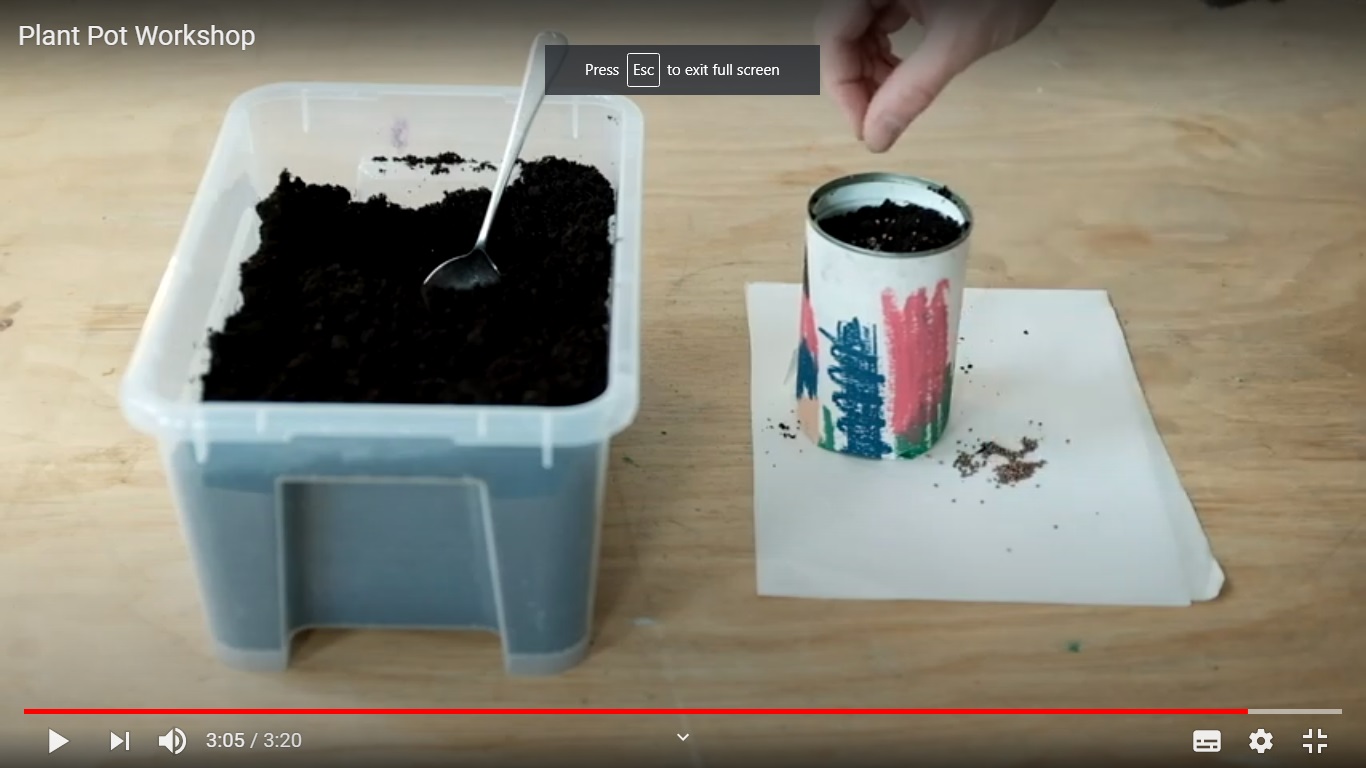 Here are some ideas of things you can decorate to make your plant pots:
Toilet Roll Plant Pots
Hurrah for the humble toilet roll! Super frugal & simple, these cardboard tubes are again an ideal size for seedlings. We usually stand ours in a recycled plastic tray so the plants can easily soak up the water through the cardboard base, & place them on a windowsill so they get plenty of daylight. These recycled plant pots can also be planted straight into the soil.
Paper Coffee Cups
Instead of throwing that paper coffee cup in the bin when you're out & about, why not bring it home & turn it into a planter. From coffee bean to green bean, it'll make a great upcycled planter that can be used again & again.
Fruit Planters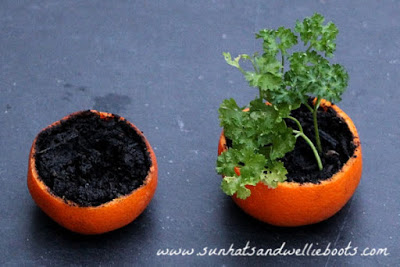 Fruit Plant Pots - yes really!
Whether you eat oranges, satsumas, grapefruits or lemons, all can be transformed into colourful planters ideal for growing herbs. We used satsumas to create these mini planters & cut the fruit in half before scooping the segments out to eat. These fruit planters can be planted straight into the soil & will compost as the roots of the plant grow.
Egg Box Planter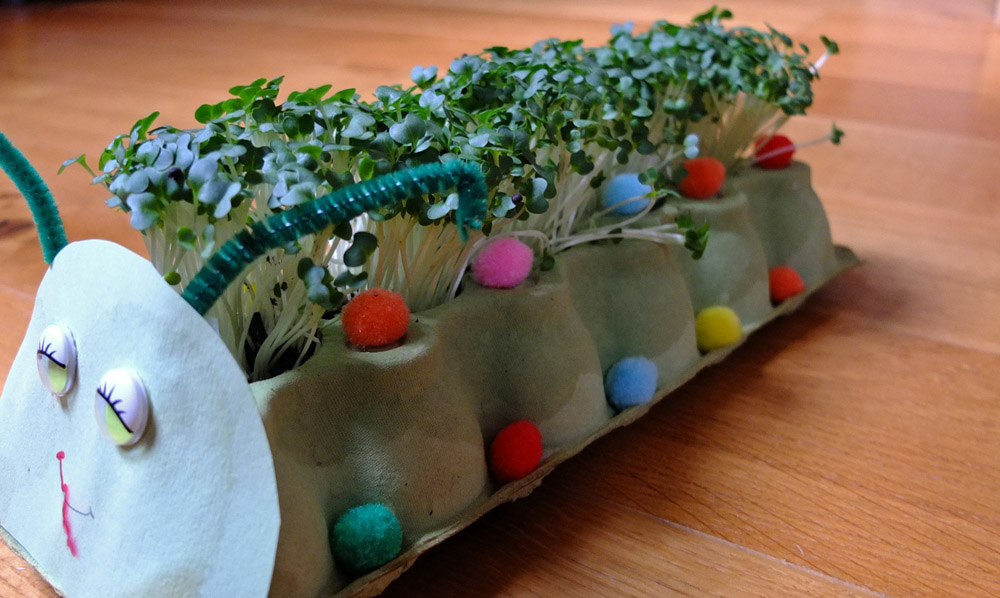 Hang on to those egg boxes because they make egg-cellent free plant pots! We've used them to grow tomatoes & salad in previous years, & last year used them to grow our sunflower seedlings. The cardboard egg box is surprisingly strong when wet & can again be planted into the soil outdoors if you wish.
Planting your seeds
Open the seed packets. If you have different seeds, have the children compare them. It can be fascinating for children to notice the difference in size and appearance of each seed. You can discuss:
• What foods come from seeds
• What seeds look like and how they compare to others
• Seeds we eat and seeds we don't eat
• What happens when you put different seeds in water
• What happens when you try to grow seeds in different materials
• How long it takes different seeds to sprout
• What different seeds look like as plants
You could show them this video about how seeds grow:
Then plant cress to grow and eat!